Quantico: The Show You Should Be Watching
I have to say it: Fall TV has been pretty good this year. I'm sure you've gotten into some of the new shows this season, ones like Blindspot, Blood & Oil, Scream Queens, Rosewood, and Wicked City are all great. My favorite, however, is Quantico. The new ABC thriller stars Priyanka Chopra as Alex Parrish, a young FBI recruit training at Quantico. Within the first episode, you learn that Alex is suspected of committing a terrorist attack on Grand Central Station–the biggest and most deadly since 9/11. The series then progresses with Alex on the run, and trying to clear her name. Alex's story and those of her fellow recruits at the FBI Academy in Quantico, Virginia are told through flashbacks, which is maybe the most interesting part of the series. Each character harbors deep, dark secrets, and the show is all about uncovering them and determining who is able to be trusted in the present based on what they have withheld in the past.
The best part about Quantico is that there is something for everyone. There is romance, secrets, thrills, plot twists, violence, and a whole lot of mystery. As a viewer, its especially fun to play detective in order to figure out who you think really bombed Grand Central Station, and who is or is not to be trusted. Sarina Shah ('18) said, "There are new twists and turns every week which makes it very thrilling. It makes you want to watch over and over again!" I could not agree more. Quantico is one of the few fall TV shows that has been renewed for more episodes right away. The first season has already been contracted for 22 episodes, though whether or not they will use all of those episodes for Season 1 has not yet been determined.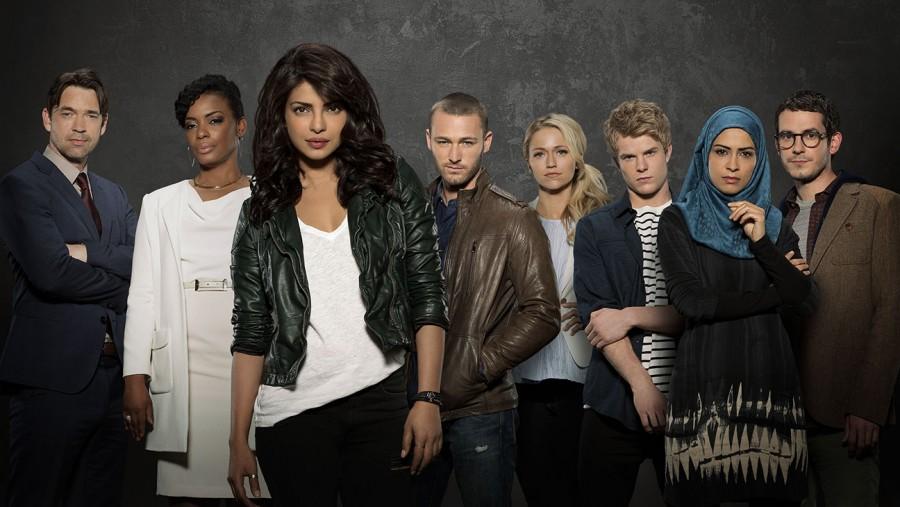 Do you want to know something else great about Quantico? It's only 8 episodes into Season 1! That gives you plenty of time to get into this riveting series. Thanksgiving break is the perfect time to get into what People Magazine said was "…complicated, clever and fast enough that you start to wonder if even the most incidental detail may actually have significance in the season." 
Leave a Comment