Students Represent Presidential Candidates in Mock Debate 2016
October 1, 2016
After months of preposterous campaigning and amusing television debates, presidential candidates, Hillary Clinton and Donald Trump, are in the final stretch of the 2016 election. In a little over a month, on November 8th, Americans will line up at the polls and elect the next commander in chief. Whether the American people choose to put the first woman president in office or a business mogul turned politician, history will be made.
This election, having been very controversial, stirred up a lot of conversation in the classroom. More and more students became interested in learning about the candidates' views on various issues as well as developing opinions of their own. From Trump's outrageous remarks on Twitter to Clinton's email scandal, there was never a shortage of topics to discuss.
A select group of students who demonstrated a passion for politics were chosen to participate in a mock presidential debate that was broadcasted live throughout the entire school. The purpose of the debate was to emphasize the importance of the upcoming election, especially since many seniors who are turning eighteen will be eligible to vote. Even though some students may think that politics does not play role in their life, whoever is chosen as our next president, will ultimately shape this country's future for the next four or eight years.
The students that represented Secretary of State, Hillary Clinton, and the Democratic party included Megha Bharadwaj, Julia Gazzara, Sanjana Jampana, Chase Keller, Erik Meltzer, and Sarah Moynihan. On the Republican side, representing Donald Trump, was Brandon Bess, Andrew Keane, Isabel Chien, Collin Day, and Vincent Bounasissi.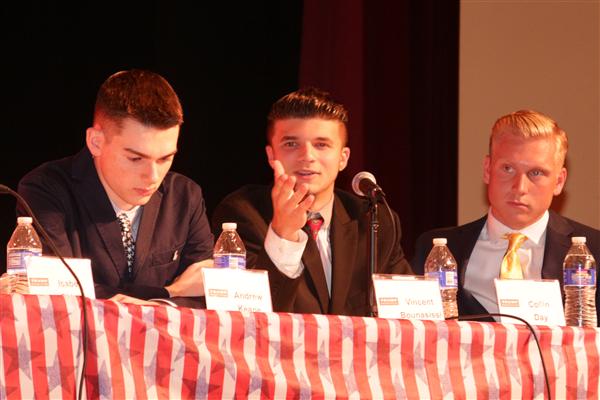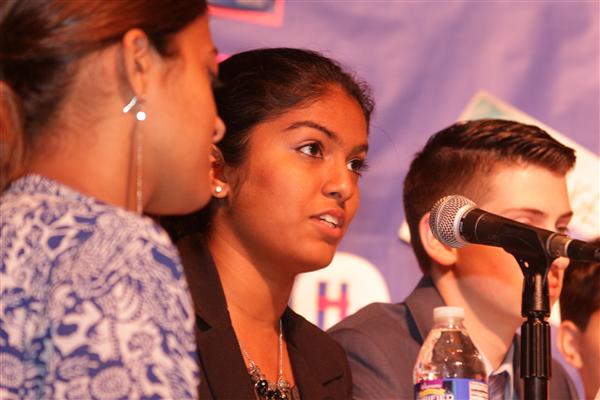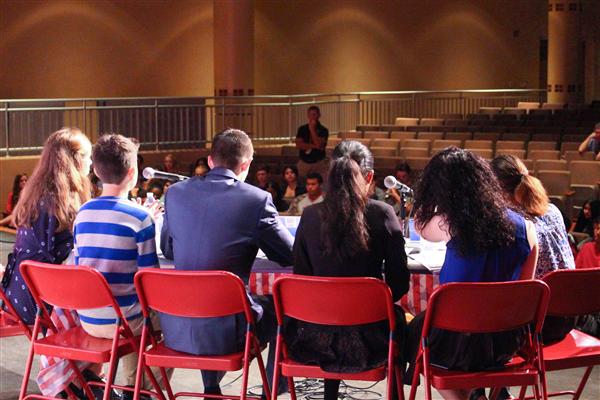 Moderators, Srishti Dhar and Kyra Berry (our Editor-in-Chief and Assistant Editor-in-Chief!!) , led the debate by presenting each of the parties with questions, similar to those asked at the first presidential debate on Monday, September 26. The students on Team Hillary or Team Trump responded on behalf of their chosen candidate. The questions covered an assortment of topics including illegal immigration, racial issues in America, and climate change. They discussed the rising cost of college tuition and how their candidate plans to create more jobs.  It was evident that the students were very knowledgeable about each of the topics that were brought up, making the overall debate quite a success.
Senior Julia Gazzara has always shown an undeniable interest in politics. She said, "participating in the debate was a really fun and an educational experience. I think politics is extremely important and where you stand on issues doesn't matter as long as you understand them."
On the other hand, junior Sanjana Jampana, who is a member of the debate team, said, "this was great opportunity for me to have my voice heard and my political preferences to actually matter."
Following the school-wide debate, students were given the opportunity to vote in the library for which candidate they preferred. The results were clear: Hillary Clinton won by a landslide. Clinton had 984 votes, while Trump finished with 568. We will see if this prediction comes true in November!
Congratulations again to all of the debaters, moderators, and production crew members on a job well done!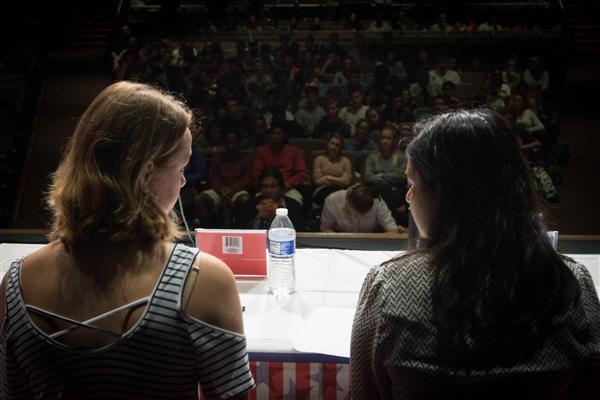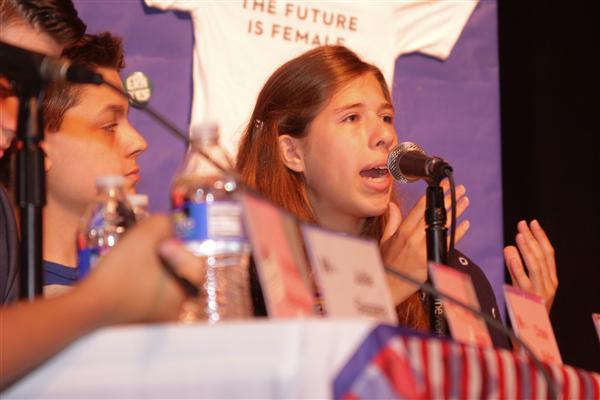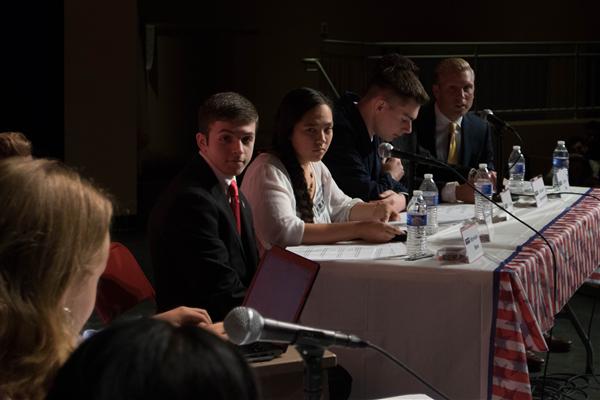 Photographs by Emory Alexander