Lenape Debate Team Season Recap
If you enjoy public speaking, research, or debating on topics, you should definitely consider joining the Lenape Debate Team. Lead by Ms. Fauver, the Debate Team spends weeks of hard work and research in order to take part in South Jersey's Debate League. Every week debate teams from all over South Jersey meet at Moorestown High School to compete.
This year the topic was on increasing funding or regulation of education in America. Debates involve an affirmative team that creates a plan based on the year's topic, and a negative team that uses evidence to tear down the affirmative's plan.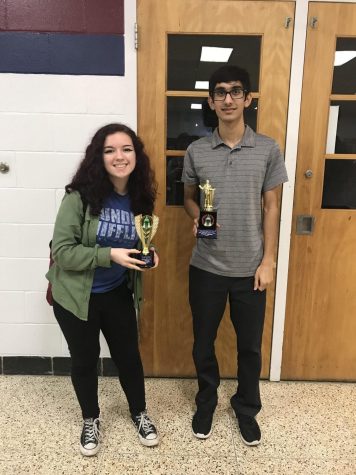 Lenape's Debate Team just finished off its season this year in February with a record of 9 wins to 5 losses finishing at third place in its division. It was a very successful season with Ricky Topiwala winning Lenape's varsity best speaker and Victoria Campbell winning Lenape's JV best speaker.
Overall, it was a fantastic season and everyone improved their public speaking and research skills, while still making new friends.
Hopefully, with confidence from this past season, we will become even more triumphant in years to come — maybe even with your help!
View Comments (1)