David Kim, Editor

November 22, 2013
On November 20th, Science League teamed up with Knowledge Bowl for a Zumba fundraiser! One of the most unique, physically exhilarating, and galvanizing fundraisers, Zumba serves to add fun and craze into mundane exercise. Held in Lenape's North Gym, dozens of people came to have a great time. The money...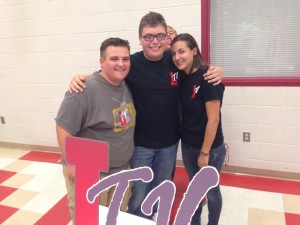 David Kim, Editor

September 19, 2013

Filed under Clubs, News, Showcase, Student Life
This year's second annual Activities Fair, held in the North Cafeteria, was highly successful. Droves of new freshmen came to check out the myriad of clubs and activities offered here, while seasoned seniors and juniors promoted their respective clubs. Cookies, donuts, and candy were used to entice...