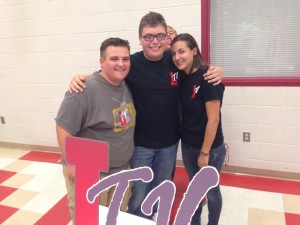 David Kim, Editor

September 19, 2013
This year's second annual Activities Fair, held in the North Cafeteria, was highly successful. Droves of new freshmen came to check out the myriad of clubs and activities offered here, while seasoned seniors and juniors promoted their respective clubs. Cookies, donuts, and candy were used to entice...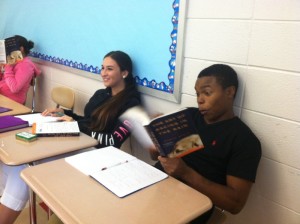 David Kim, News Editor

June 10, 2013
The Art of Racing in the Rain meets Lenape students in the classrooms. These seniors are excited to read their last high school summer reading book.We hope that Mr. Garth Stein presents them with a satisfactory tale to stimulate their hearts and minds! Kaitlyn Barr '14 and Kyle Mason '14 Bri Casey '14 and Dom Greisamer '14 ...