Lenape Students "Treat" Community to Safe Trick-or-Treat
On Sunday, October 27th, the halls of Lenape High School were filled with frightening monsters—and goblins, and ghosts, oh my! In actuality, these terrifying creatures were elementary school students aged 12 and under who were invited to take part in Halloween festivities at Lenape. Children were able to collect candy from the doors in Lenape's hallways, and they were also able to participate in a variety of crafts and activities.
The young students paraded the hallways in a variety of diverse costumes, ranging from power rangers to minions, from Disney princesses to Disney villains! "The minion costumes were my favorite," said Pramod Kamalapathy '14, "and the kids made the costumes from scratch by themselves!"
Lenape students also shared in the festivities by decorating hallway doors and dressing up along with the children! The doors of each classroom were decorated with unique themes in order to contribute to the Halloween spirit. With these themes ranging from Hawaii to Dr. Suess, the decorations made trick-or-treating at Lenape an extremely exciting experience for the children! High school students dressed up in diverse costumes according to their door decorations. Woody and Buzz Lightyear from Toy Story even made appearances throughout the day.
Ultimately, Lenape captured the Halloween spirit for its safe trick-or-treat, especially by creating a variety of unique decorations for the excited children. Lenape students were even able to interact with future high school students! "It was a really cool experience," commented Sarah Haber '14. "We had so much fun talking to the younger students. The safe trick-or-treat was a great way to forge new relationships." And hopefully, the safe trick-or-treat will continue to occur at Lenape in the years to come!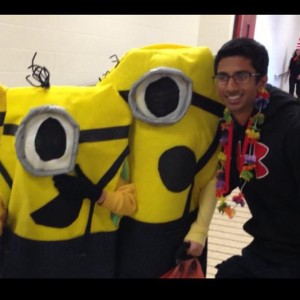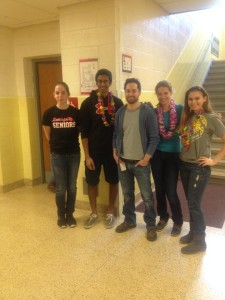 Leave a Comment