A New Allegory: Monument 14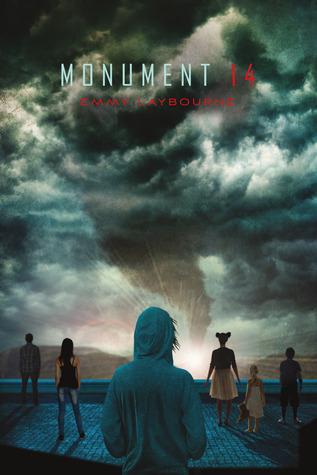 Hail, chemical weapons, plumes of mind-controlling smoke, and…pizza? A one book one school selection never sounded more compelling. Monument 14 seems to have captured the attention of the Lenape class with its fast-paced rhythm and unexpected relatability. Emmy Laybourne's gripping tale starts off with a catastrophic storm that forces an array of students into a Greenway superstore. While the store starts off as a temporary shelter from the storm, it soon turns into a long-term sanctuary from the horrors of the outside world.
As the days tick by, we get to know Dean, the protagonist, who introduces us to a whole cast of characters that contribute to the group's survival. In midst of the chaos, leaders rise, enemies become apparent, eccentric skills are put to use, and reality sets in.
While reading, many of us found our connection to the text deepen as we realized the coincidental relevance to our own lives. In essence, who are we? Are we nurturing, like Astrid or Josie, or do we think rationally, like Niko? Many of us found our true nature epitomized in one of Laybourne's characters. Further, if a situation similar to this story arose in our own town, would we, as teenagers, be able to fend for ourselves and find the will to survive? Or would we cower in a corner, unable to cope without authority? From an even more worldly perspective, does Monument 14 portray a realistic scenario for the near future? In a time when technological advancement is skyrocketing and social integrity is static, Laybourne teaches us that unity can conquer the unknown.

In terms of popularity, pertinence, and enjoyableness, Monument 14 seems to have earned a thumbs-up from Lenape students.
Leave a Comment