Cozies 4 Chemo
Lenape is proud to have students who are passionate about helping the community. Current Lenape freshman, Meghan Vizzard, has already gone above and beyond in her efforts to help others.
In only the sixth grade, Meghan developed the charity "Cozies 4 Chemo", which provides soft, handmade blankets to children undergoing chemotherapy cancer treatment. It all started when Meghan made one of these blankets for her cousin Katie, who was being treated for ovarian cancer at the time. Katie said that she brought the blanket with her to every treatment and appointment, and that it really comforted her.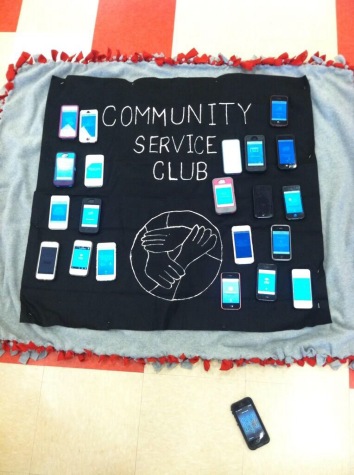 "
Today, over 2,000 blankets have been distributed nationwide. "
Since then, Meghan, along with help from Katie, their family, and friends in the community, has created and expanded "Cozies 4 Chemo" so that other children can experience the same comfort that Katie did during treatment.   Here at Lenape, the Community Service Club annually assists in making some of the blankets that are sent out. Today, over 2,000 blankets have been distributed nationwide.  There is also a yearly 5k fundraising run/walk held by Cozies 4 Chemo to raise money and awareness for this great cause. On October 5, 2014 around 300 people came out to participate in support of Meghan's goal to continue helping others.
It is inspiring to see one girl work so hard to bring some happiness to kids just like her.
View Comments (1)