Lenape Football Prevails Against Rival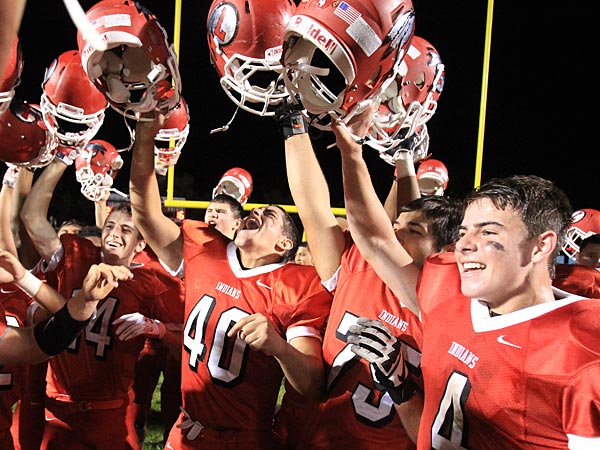 It was a perfect night for football on Friday, October 17th when the Lenape Indians took on the rival Cherokee Chiefs.  This back and forth contest would eventually end with a 24 – 16 score in Lenape's favor.  This huge win put Lenape at 5 – 0 on the season for the first time in school history.  This game also ended a six game losing streak that the Indians had against the district opponent Chiefs.
The game was declared a "red-out" by Lenape High School so the vast majority of the home crowd showed up in their finest red apparel.  And it wasn't just any crowd–it was a noisy Lenape crowd, with everyone buzzing with excitement for this rivalry match-up.
The game went along and was tight throughout with several lead changes.  Lenape struck first with a Ben Hunt 8-yard touchdown run, but Cherokee came right back with a 6-yard touchdown pass, tying up the game and ending the first quarter scoring.
The Chiefs kept their run going into the second quarter, scoring again on a 1-yard touchdown run.  Lenape was able to answer that with a Steve Anderson 1-yard touchdown run of his own.  That would tie the game at 14 and bring it into halftime.
This super-charged Lenape home crowd became even more pumped at halftime because momentum was on their side.
However, Cherokee quickly regained it when a bad snap went over the punter Jarry Jones' head and through the end zone for a Cherokee safety.  That would be the only score of the third quarter, bringing the game 16 – 14 in Cherokee's favor heading into the final quarter.
It stayed that way until Jarry Jones made a potentially game winning 30-yard field goal to give Lenape a late 17 – 16 lead.  But Cherokee had the ball.  Cherokee was driving down the field when Ben Hunt came up with an interception that he returned for a touchdown.  Hunt's second interception of the game put Lenape over the edge and the final score was 24 – 16 Lenape.
Coming up on Friday, October 24, the Indians try to improve their record to 6 – 0 against Notre Dame (NJ) High School at Lenape.  See you at the game!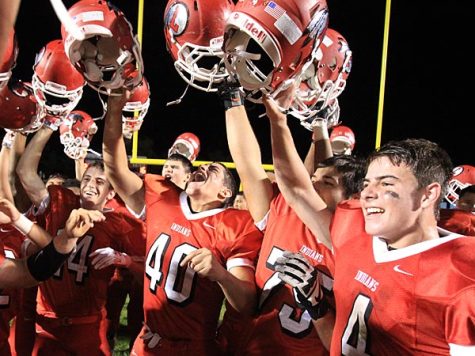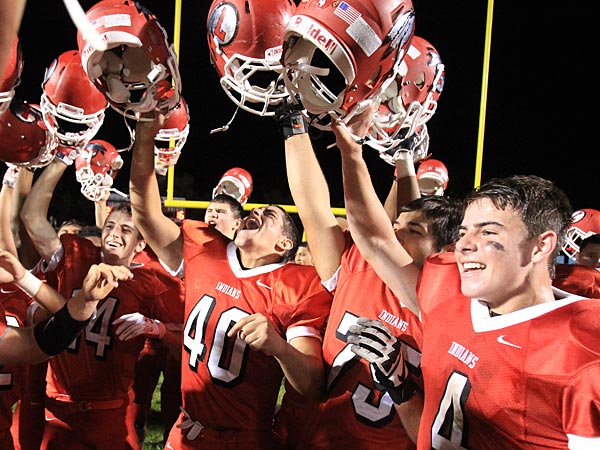 View Comments (1)