New Season Premiers of This Fall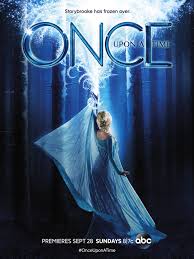 The never-ending countdown has finally come to a new beginning! In the past couple months, many new TV shows have aired their season premiers. So many people have been on the edge, waiting impatiently for the next episode. It is near impossible to contain this type of excitement.
American Horror Story is a show broadcast on channel FX and its fourth season began on October 8, 2014. It is described as a horror anthology series created and produced by Ryan Murphy and Brad Falchuk. Junior Sloane Haines enjoys watching this show and says, "American Horror Story has a new plot every season and the cast plays different characters each time." Each season is like a mini-series with its own twist to it.
Another great show on ABC that is becoming increasingly popular is Once Upon A Time directed by Adam Horowitz and Edward Kitsis. The season four premiere aired on September 28, 2014 with a stunning reentry keeping the viewers on the edge. Sophomore Megha Bharadwaj says, "Once Upon A Time make my Sundays worth looking forward to." This fairy tale drama consists of several phenomenal plot twists making is very enjoyable.
A new show that recently aired on ABC is How to Get Away With Murder.  The series premiere was aired on September 25, 2014 and the advertisements did a great job of attracting viewers because there were over 14 million viewers on live broadcast. This legal drama series is a great show to watch according to Meriselle R, class of '16. She says that this show "is a great mystery and drama to watch, and it has a mix of every genre."
If you are looking for an interesting show to watch, American Horror Story, Once Upon A Time, and How to Get Away With Murder are a few of the countless shows on TV.
Leave a Comment