They CANNOLI Put a Smile on Your Face!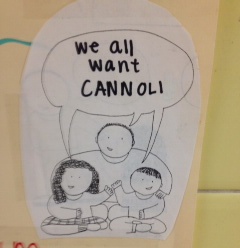 Have you heard?  It's that time of year again….
The cannoli sale is coming up!
If you have already heard about it, then you should be excited, and if not, then where have you been?!  The sale is this Friday, January 23, 2015, near the auxiliary gym.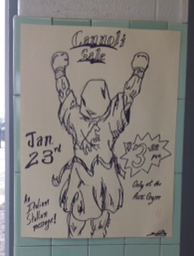 Cannoli are an Italian delicacy made up of fried dough and a sweetened, creamy ricotta cheese filling.   If you are having trouble imagining how this would taste, just know that those who have tasted them will never doubt the flavoring again.
Taylor Godfrey ('18) is a definite supporter as she is "super excited for this cannoli sale.  [She] has been waiting to have a cannoli at school since seventh grade when [her and a group of friends] tried to convince Mr. Hoover, [their] social studies teacher, to buy [them] cannoli.  [They] never ended up getting cannoli that year, so [she] cannot wait to have one this year."
The delicious taste and texture make one incredible dessert.
If you have never tried one, Lenape and the Italian Club provide an amazing deal – a cannoli, a drink, and a baci (an Italian candy) for only $3.00.
The money raised in the sale will go toward experiencing Italian culture in New York City.  So far, a dinner cruise has been discussed, where the Italian ways will be celebrated and enjoyed by all attending.  There are hopes to go to Little Italy as well.
As exhilarating as it might be to read about cannoli all day, I suggest you instead prepare yourself for the Friday sale ~ mangia!
Leave a Comment