To Vaccinate or Not To Vaccinate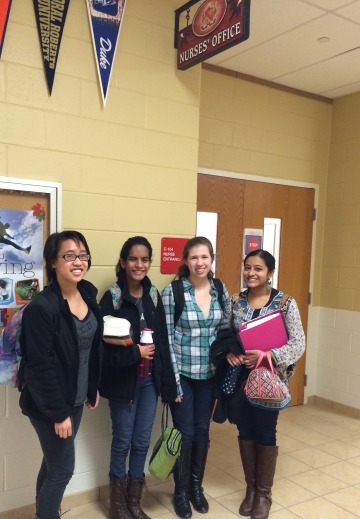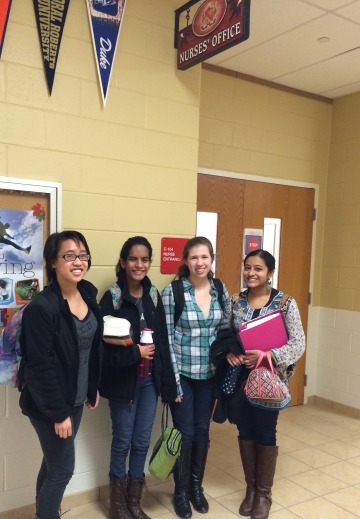 Recently, there have been outbreaks of measles in California, Arizona, Utah, Texas, Canada, Mexico. As of February 27, 2015, there were 156 cases in the western US region. What caused this rampant spread of measles?
Of the measles patients in California, 55 were unvaccinated while 17 were vaccinated. In recent times, people have chosen not to receive vaccinations, which in turn causes these outbreaks. USA Today reports that 70% pediatricians delay vaccinations if asked by parents. Parents do this because vaccinations have the potential to result in unexpected problems such as high fever and seizures, but this extremely rare.
Celebrities like Jimmy Kimmel have given their opinions on this controversy as well.  I had the opportunity to talk to a few Lenape students about their views on the recent measles outbreak and vaccinations.
Isabel Chacko ('17), is vaccinated and believes that vaccinations are needed. Some people state that vaccinations lead to autism, but Isabel feels that this is untrue. "Even if vaccinations caused autism, I would choose autism over a deadly disease that could kill thousands of people."
Misha Patel ('15) says, " I think people do have the right to choose to vaccinate or not but I do believe that more people should indeed vaccinate." She feels that vaccinations are currently the best solution to prevent deadly diseases.
Lauren Palma ('17) stated that she understood that some people choose not to vaccinate because vaccinations are unnatural. They are synthetically produced which makes some citizens wary of them.
Alya Ahmad ('17), also understands both sides of the argument. She says, "It's narrow minded to be either strictly against or strictly for vaccines."
A majority of the people interviewed believed that vaccinations are necessary. Do you believe they are? Leave a comment below letting us know about your opinions on this topic!
Leave a Comment