In The Blink Of An Eye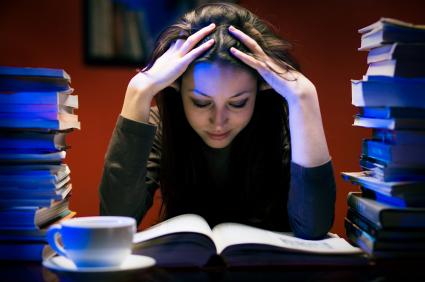 Sometimes as teenagers, we forget to stop and "smell the roses". As cliché as it sounds, it is the truth. Even though school may seem to be dragging right now, with summer almost in our grasp, high school goes by much quicker than you'd expect. These crucial four years of your life go by in the blink of an eye and the worst mistake you can make is to not enjoy it.
The key to getting the most out of high school is keeping a well-balanced life. While most of your attention should be directed towards academics, you should also get involved in activities outside of the classroom and spend time with the people you love. High school is the time to discover yourself as an individual and build upon your strengths. However, you should never have so much on your plate, that it is impossible to manage it all.
Yes, it is important to take as many AP classes as you can. Yes, it is important to start applying for college. Yes, you should probably be studying for that history exam instead of going out. But always remind yourself to live in the moment and to make your high school years memorable. Never let the stress of school consume you. School should not be a burden. If you ever find yourself unhappy, fix it. The beauty of going to a school like Lenape is that there is a club for almost anything and everything. Go out and find something you love to do, and before you know it, high school will become that much better.
So as this year comes to a close, take a moment to reflect back on all the memories and think to yourself: am I enjoying high school? If not, there is still plenty of time to change that. Only you have the power to make your high school years worth wild. Don't let your time here at Lenape slip away, because you will regret it.
View Comments (1)