Teacher Retirement Spotlight: Ms. Meyers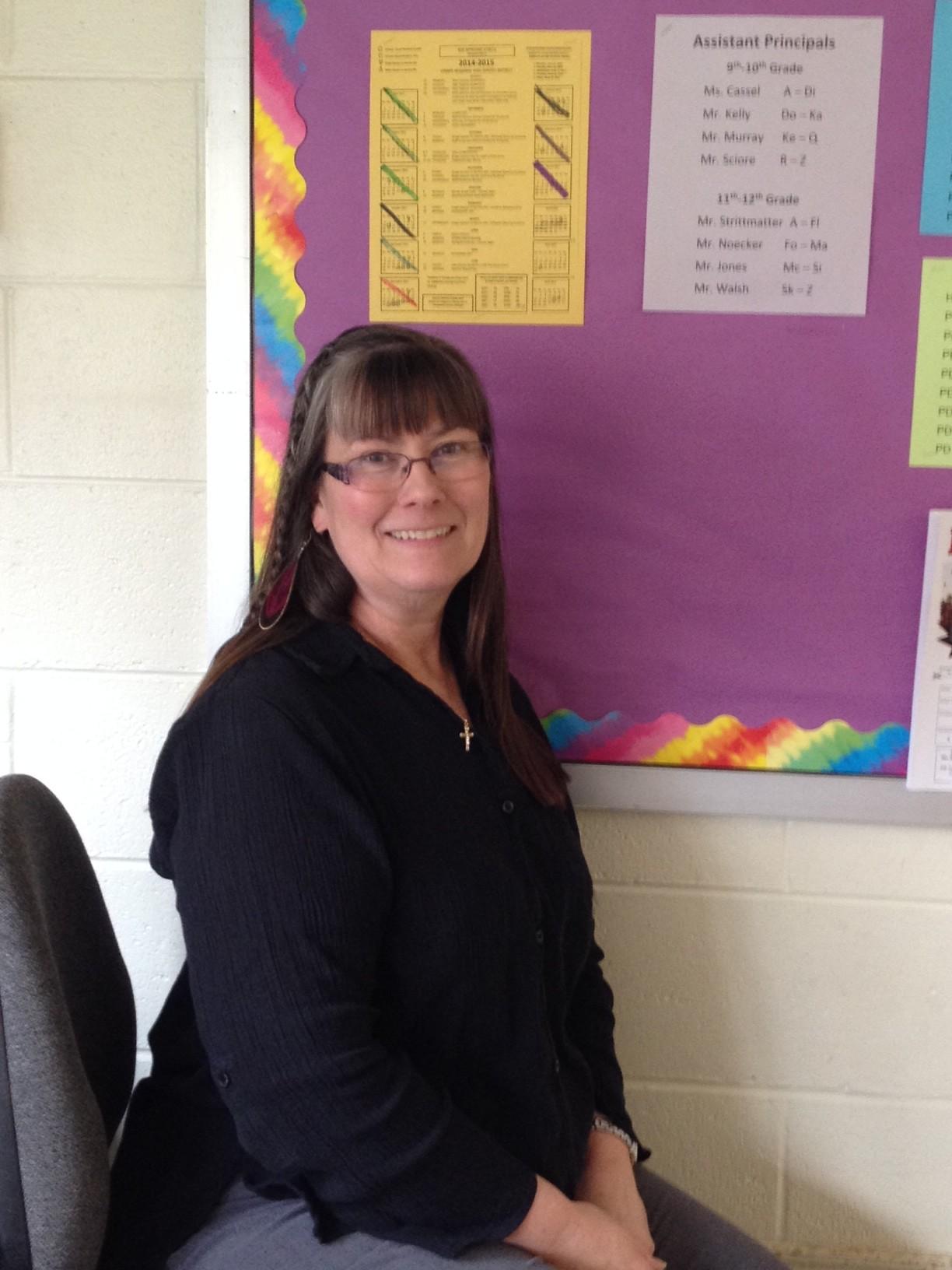 It's December? You can bet Ms. Meyers will have on Christmas ball earrings.  November?  Break out the pumpkins.  April?   Flowers galore.  Her cheer is also spread through multi-colored handouts, inspirational quotes, and playful jokes.
Lenape's Algebra I, Geometry, and Algebra II teacher is retiring at the end of this 2014-2015 school year, and, sadly, her spirit will be leaving with her.  Although we will all miss her, it's clear that she is excited to move onto something new in her life.
I sat down with her for a few minutes to determine her thoughts on the subject.
What will you miss most about Lenape?
"I guess the interactions with people, that way no one will be forgotten."
How long have you been working here?
"I've been teaching 34 years, and 31 years at Lenape.  As you can tell, I've been working since I was ten."
What are your plans with retirement?
"To relax, have fun, read… nothing definite yet."
I'm not sure what we'll do next year without Ms. Meyers, but it is nice to know that she couldn't be more excited for the next chapter in her life!
Leave a Comment