Nothing Can Hold Her Down
On August 28th 2015, upcoming singer/songwriter Halsey released her new album Badlands. The title is inspired to feel like an isolated wasteland where the musical journey of the album beings. As the tracks progress the content of the songs become "dreamy" eventually entering the state of a "dream pop land".
Originally born in New Jersey, this 20 year is quickly becoming a huge sensation amongst her young target audience. Halsey, actually an anagram for her first name Ashley, was created when she began her musical career by playing several acoustic shows around the country.
After graduating high school, Halsey had intended on going to a fine arts college, unfortunately her family could not afford it.
"I was bitter as hell" she states in her interview with "The New American".
Settling for community college she boldly decided she wanted to sign up to a songwriting major. Having always loved writing, but not finding peace in writing essays or poems that people wouldn't actually read, she instantaneously fell in love with the art.
In the same article mentioned above the singer also stated, "Songwriting was the easiest solution because it forces people to hear what I'm saying from my voice".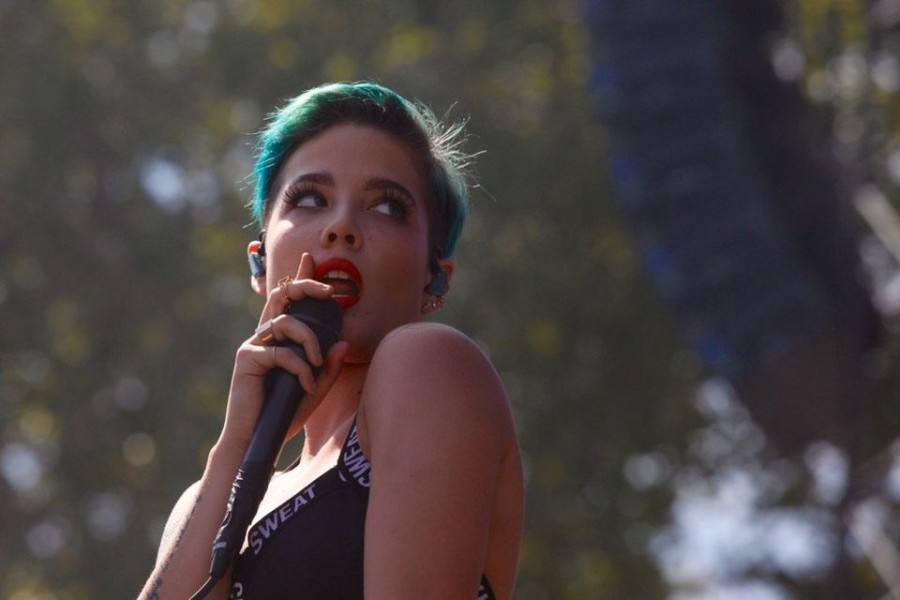 For Halsey, songwriting narrowed down the chance for being misunderstood as when an individual is singing with their voice, they control the emotion that can be evoked from the audience.
It seems that her endeavours have been succeeding as Kyra Berry ('18) commented that "I just like the way she sounds. That's what special about her, her voice".
Growing up with young parents she was was exposed to artists such as Alanis Morissette, Coldplay, Nirvana and Tupac which lent to a very heavy influence of pop culture that she says correlates into the thematics her music follows. She also had classical musical roots in playing the violin, viola, cello, and guitar as a child. Badlands, however, is what Halsey believes is an angry female pop record, exploring the full range of emotions an individual can feel. If you listen to any of her songs, give "Gasoline" or "Hold Me Down" from her new album a listen.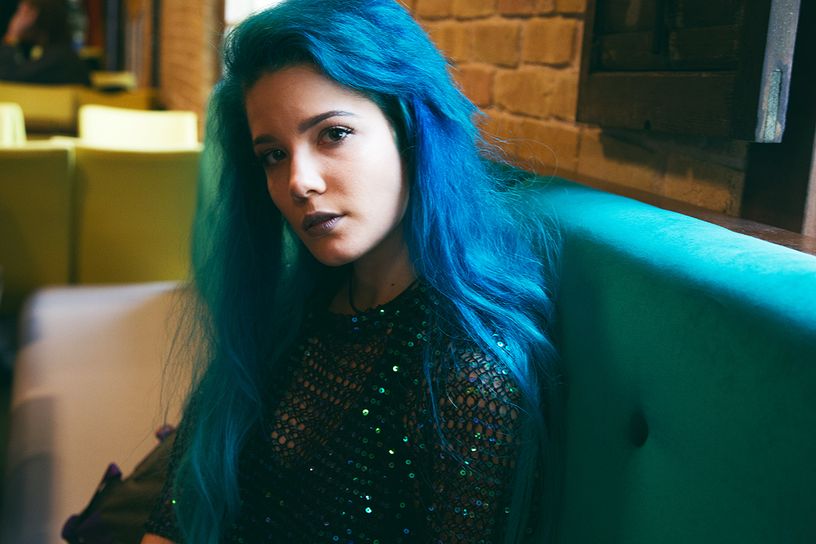 Take a look at lyrics from the song "Gasoline" from the new album. The opening lines are "Are you insane like me? Been in pain like me?", immediately asserting how the writer feels about herself and how she feels others view her. The refrain of the song then goes on as ""You can't wake up, this is not a dream. You're part of a machine, you are not a human being. With your face all made up, living on a screen. Low on self esteem, so you run on gasoline." The song centers around the feeling that sometimes she isn't a real person. It's so utterly vulnerable that it allows her audience to easily connect to it, any parts of the song from her inner demons,  the thought of how the outside world looks at her, and her wild actions at stressful times.
The actual music to each track is also extremely unique. In popular culture today if one looks deep enough they can find several songs which have a similar tune. Take for example Katy Perry's "Roar" and Sara Bareilles "Brave". These two songs have such a strikingly similar melody that the two tracks can actually be overlaid. With Halsey's songs, this is far from the case. The melodies perfectly align with the message of the song. The ambiance that each tone creates puts you in a different world as the Badlands tracks follow the progression from a pop culture wasteland to dreamland.
Fans like Miranda Patricia Mortlock who told me, "I love how she is open minded and outspoken, like she doesn't care what people think and she just does what she wants without being rude to people. Her music is different and it doesn't all sounds the same. Plus, she's such an amazing vocalist it hurts my soul",  embody exactly what Halsey wants from her music.
Considering the entertainment world, Badlands smashed Halsey's prior records by landing #2 on iTunes top % Overall Albums, #1 on Alternative Albums Chart, and #2 on the Billboard 200. Her total album sales ranked to 115,000 making her the highest ranked for a debut female artist in 2015. Nothing seems to be "holding her down" anymore!
If you like music that strays from the typical and explores unique topics then you may find yourself both intrigued and pleased by checking out Badlands featuring 9 new tracks; "Ghost", "Hold Me Down", "New Americana", ''Drive", "Roman Holiday", "Colors", "Coming Down", "Haunting", "Control", "Young God."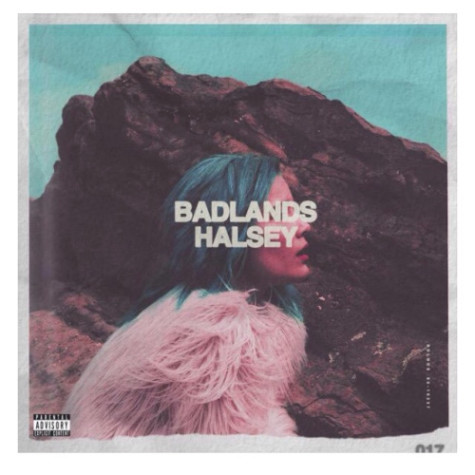 Leave a Comment