Lenape Named No Place For Hate School Third Year in a Row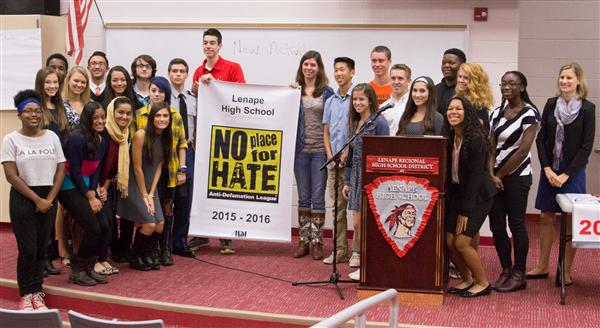 On Thursday, October 8th, 2015, Lenape High School was once again renamed a No Place For Hate school for the third year in a row by the Anti-Defamation League. Twenty-three students, myself included, were given the honor of attending the NPFH Designation ceremony, where the banner would be presented to the school by an ADL representative. The ceremony took place during the morning, while all throughout the day, students and teachers were asked to sign another banner, as a pledge to reduce bias and bullying within the school.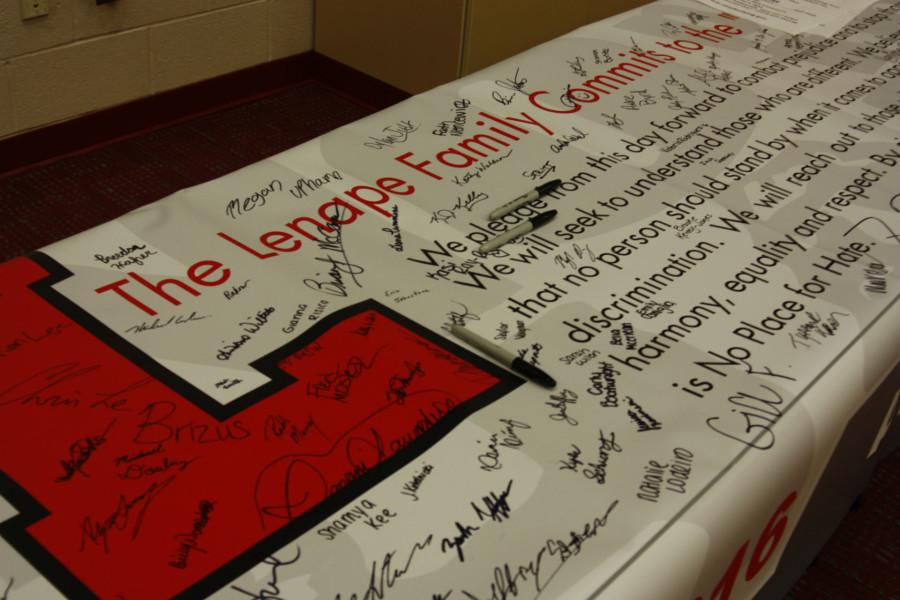 Lenape has always taken pride in being a school that recognizes and appreciates diversity. Lenape's very own No Place For Hate club, which was created a few years ago, has organized multiple events and programs that demonstrate why the school is a stand out among others in the area. Events such as March for Martin, Week of Respect, and the upstander lessons given to the underclassmen are just to name a few. The goal of the club is to create a more inclusive environment and build a community of respect that puts an end to anti-Semitism, racism, and bigotry in all forms.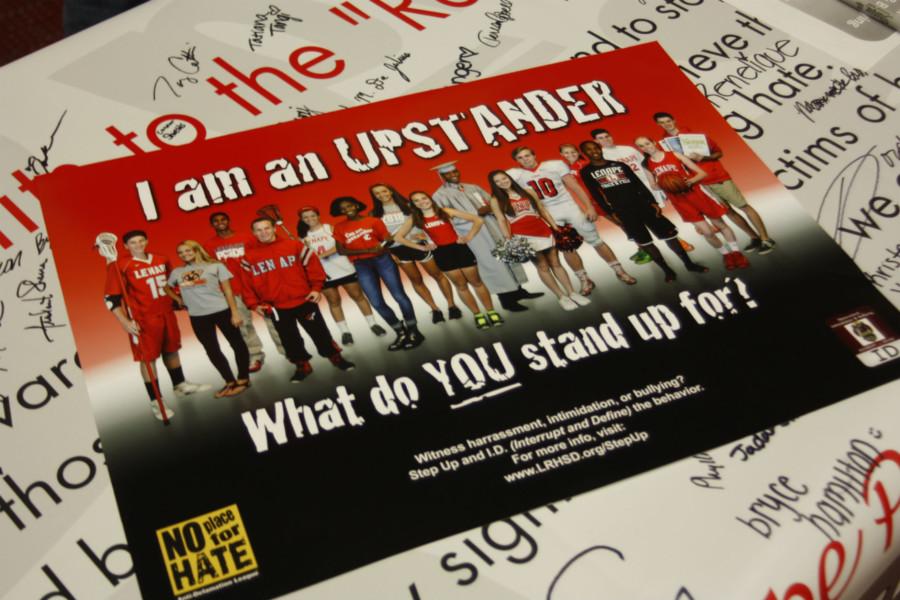 The term "upstander" was recently introduced to the school, but very few people know what it means. Last year, a select group of students were chosen to be put on the upstander poster that is now seen throughout the school and community. To be on the poster, each of these students demonstrated leadership qualities, whether it was standing up for another student who was being picked on or just being a role model. Even though there are only sixteen students featured on the poster, there are many more people in the school who are considered to be upstanders. Lenape encourages each one of its students to stand up for what they believe is right and challenge hate.
At the designation ceremony, the students there reflected upon what the club achieved last year and brainstormed new ideas for the current school year, as well as ways to make last year's programs better, such as the ID posters. The principal, Mr. Cattani, was very impressed with the students participation and progressive thinking. Even though Lenape was recognized again for its efforts and accomplishments, there is always room to improve.
Leave a Comment