Bieber Drops the Old Act and a New Album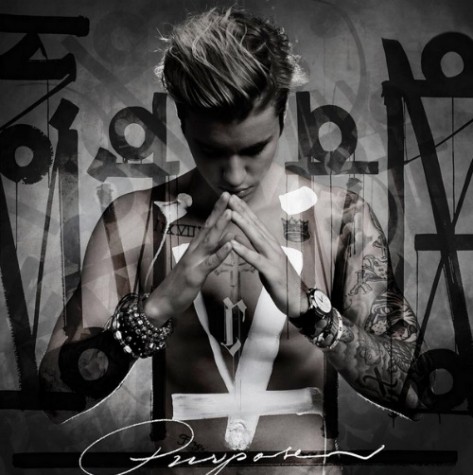 Last week, Justin Bieber dropped his much anticipated album "Purpose." The response was completely unexpected. Old Bieber fans, often referred to as "Beliebers", understandingly ate it up, loving every song and quickly learning each lyric. But with his new album, Bieber seems to have gained an even broader fan base, including moms and guys alike, whose reactions mimicked Beliebers'. "I like it, its groovy," Gus Martin ('16) commented.
This overwhelmingly positive feedback was especially surprising because of Beiber's last two tumultous years. From outbursts with the paparazzi to getting a DUI, Justin Bieber experienced a reckless time and was criticized for his brash behavior. But its clear with this new album, the dangerous habits and crude actions are a thing of the past.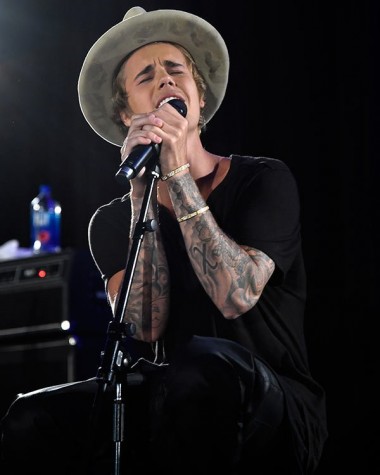 Lyrically, "Purpose" is remorseful with an obvious sense of maturity. Lenape senior, Kayla McCourt ('16) agreed. "It's called Purpose for a reason." The very first song on the album "Mark My Words," an open love letter to Bieber's ex-girlfriend Selena Gomez, outlines his new intentions. "I'ma show you more than I could ever say," Bieber sings, showing he realizes his actions are much more powerful than his words. Similarly, in the album's second song "I'll Show You" Bieber sings "my life is a movie and everyone's watching / So let's get to the good part and past all the nonsense" refers to how he plans to move on from his previous antics.
"
"It's called purpose for a reason."
— Kayla McCourt
The thematics of "Purpose" continue throughout the entire album, especially in his songs about relationships. The maturity in the lyrics of Bieber's hit song "Sorry" is evident in the ever so popular line "is it too late now to say sorry/ Cause I'm missing more than your body." Here, Bieber outlines true emotion not blinded by lustful intentions. In Bieber's break-up song "Love Yourself," it is clear he has reached a whole new level of  maturity. He advises his seemingly horrible ex "if you think that I'm still holding on/ Oh baby you should go and love yourself." These lines are incredibly surprising for a break-up song, yet still sting in just the right way, proving Bieber's growth both in relationships and as a lyricist.
The maturity in "Purpose" does not stop with the lyrical content. Bieber dipped into dubstep sounds as well as chords that better suited his lower octave voice displaying a bit of growth musically. From the release of "Where Are U Now" earlier this year, fans got a sneak peek at this new sound. Bieber took pop and made it even cooler, even more addictive by giving electronic artists Diplo and Skrillex a feature on the first single. These dubstep beats dripped into other hits like "Sorry" and "What Do You Mean," which are still carrying their spots as #3 and #6 on the Billboard 100. Bieber incorporated other features that added to the mature sound of "Purpose" by having Travis Scott rap on a hypnotic track like "No Sense" and harmonizing with up and coming artist Halsey in "the Feeling." Bieber's break-up track "Love Yourself" is a contrast to the synthetic sound of the rest of the album, but in the most perfect way. Ed Sheeran's background vocals and the soft guitar create a calm, yet catchy break-up song, giving the entire album depth and sophistication.
Overall, "Purpose" seems to be Justin Bieber's best work. He clearly has grown up from being just another heart-throb teenage girls squeal over to an acclaimed, well-rounded artist.
Leave a Comment