"Hello" Again, Adele
Adele's sudden reappearance has the world in a frenzy, with high praise for her new release, "Hello," and high expectations for her upcoming album.
First she chased pavements, then set fire to the rain. For a while she rolled in the deep, but no matter what romantic turmoil she sings of, her booming, soulful voice has always made us feel her love. That's right, Adele is back in the music scene, and the world couldn't be happier.
Just a week ago, Adele released her first single in three years, titled simply, "Hello." Less than a day after the release, the social media world exploded with praise; no person could check twitter without coming across a meme or appreciation tweet in regards to Adele's welcomed reappearance.
"Hello" is to be followed up by the release of Adele's third album, '25,' on November 20th, following her now clearly established pattern of numeric album titles. The song list for this album has already been released. Needless to say, expectations are high. Adele, now 27 years old, appears to be living up to the standards she set prior to her industry hiatus. Currently at number one on the iTunes top 100 song list (www.apple.com), "Hello" is following in the footsteps of, and even exceeding, many of her most successful songs, including "Someone Like You" (www.officialcharts.com). Her upcoming album, '25' is also currently the number one album on the iTunes top 100 album list (www.apple.com) (despite the world not having listened to it yet), as were her first two albums '19' and '21.' Clearly, the world expects nothing less than the success Adele has had with her previous work for '25' which is not surprising given the incredible amount of awards she has received, including ten Grammys (www.grammy.com).
Lenape students are no exception when it comes to the excitement surrounding "Hello," and soon, '25.' Sami Sorid, Class of 2018, gives nothing but praise for Adele's new work: "I've personally always loved Adele, but this song ["Hello"] is just magical; I feel like it's different than any of her other songs for some reason."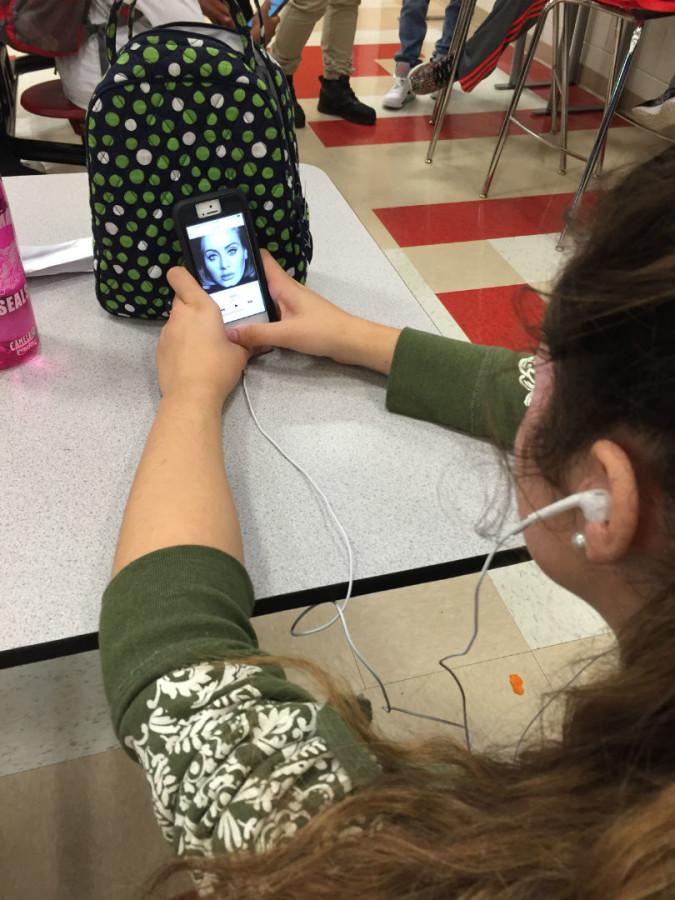 As happy as we are to have Adele back in the studio, her time spent off was not wasted. In 2011, Adele married Simon Konecki, and in 2012 gave birth to her first son, Angelo (Wikipedia). Fortunately for Adele and her fans, not much has changed since she has come back. The world loves her, and her music is as good as ever. Lenape student Maria Neiswender, class of 2018, says, "I like how she spent the time with her child for three years, and I'm glad she's back." The world has most definitely not forgotten Adele, as her 2012 album '21' is currently number five on the iTunes top 100 album list (www.apple.com), three years after its release.
Adele is set to provide the world with the heartbreak songs we all know and love, despite, and maybe even because of, the way they bring us to tears each time. '25' is an album you don't want to miss out on come November 20th; with its release the singer is sure to make waves in the music industry all over again this year.
Leave a Comment