Mr. Lenape 2016
Every year, the senior class hosts Mr. Lenape, a twist on traditional pageants. The twist being that it is not a typical pageant in which girls adorn themselves and show their talents in order to be rewarded for their beauty, instead Mr. Lenape is a pageant for senior guys to create a dance routine or skit in order to entertain their classmates and community.
There are  twelve contestants, one for each month, and each one must have an escort, typically a girl.  The guys voted into the pageant are extremely dedicated to it as they must plan months in advance and are even promoted in a calendar that comes out at the beginning of each year filled with photos of the contestants.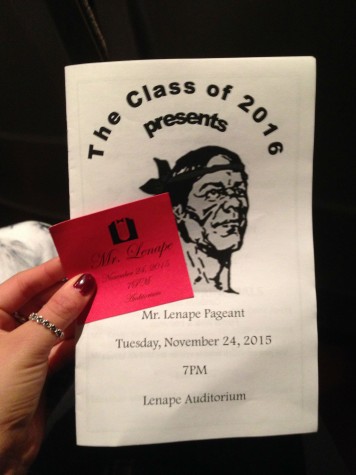 On November 24th, the guys of the 2016 senior class took the stage to show everyone what they were made of… and boy, did they deliver.
A few highlights include: Mr. February, Alec Cruz's ('16) reenactment of scenes from Grease in which he and Carly McAndrew('16) showed their dance moves and contagious charisma. Then Mr. March, Jered Erlanger ('16) presented a wonderfully choreographed and hilarious number, while sporting white muscle tanks and jean shorts with five of his guy friends (one from each grade as is the rule.) They entertained the crowd extensively as everyone hooted with laughter. The highlight was of course when fellow senior, but not contestant, Zach Pilling, left the stage to return in roller skates and roll on across the stage, almost tripping on his way. The final highlight being the winning one, Mr. November, Kavi Munjal's ('16) outstanding performance of Beyonce songs. His choreography and overall smooth and comical demeanor stole the show along with his perfectly ridiculous outfit of all black spandex.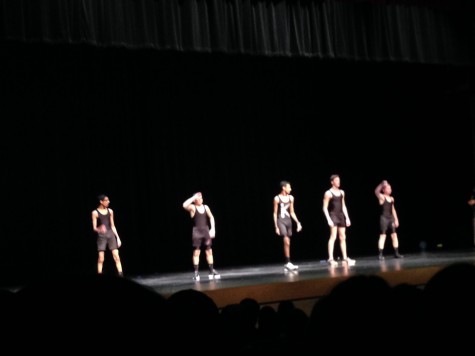 Kavi put his "hands up," as Beyonce sings in "Single Ladies," to victory since the votes were counted during intermission and he got the most. "I participated in Mr. Lenape because I wanted to commemorate my senior year with a fun school-wide event," Kavi said when asked about his motivation for participating in the event. "Winning has done that and more. A lot of people have come up to me and congratulated me and told me how much they enjoyed my performance. It feels awesome to the recognized by teachers and students." As he should be for putting his best forth and delivering a spectacular performance to contribute to an even better show. Mr. Lenape 2016 will definitely be one to remember.
View Comments (1)