Race to the Win: Girls' SMR Places 3rd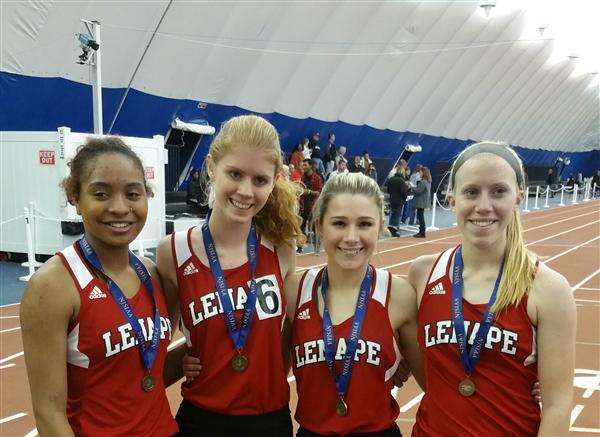 Friday, January 16th, the Lenape Girls Track Team competed in the NJ Group IV State Relay Championship. The group consisted of juniors Jasmine Staten, Shannon Lambert, Dana Duffield and Megan Quimby, who won the Sprint Medley Relay with a breathtaking time of 4:10.22. This time won them the title of first place in the state and third in the entire nation; the relay is now in possession of back to back victory titles.
I talked to one of the members of the relay Dana Duffield ('17) on her experience with the team.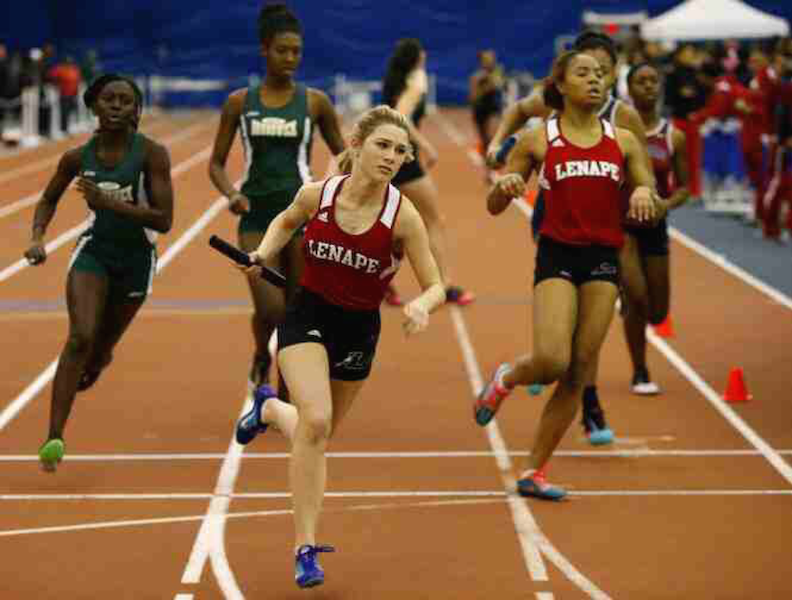 Megha Bharadwaj: How was the team dynamic?
Dana Duffield: It was honestly great. So, you know Shannon, Megan, and Jasmine; they are all great friends of mine. Prior to the race we had all been working hard every day, staying late at practice in the freezing cold, but still enjoying our time spent together.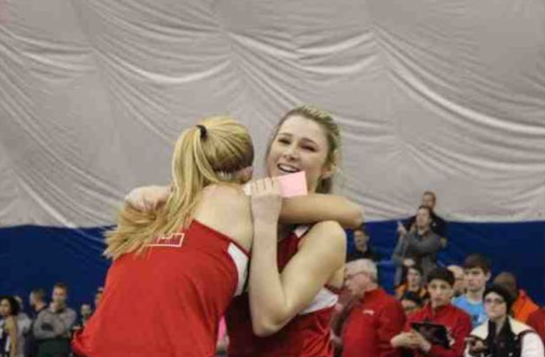 MB: Were you nervous on race day?
DD: Right before the race our relay always does a quick prayer on the line to give us strength and endurance to run the race. We wish each other good luck, bite through the nerves, and begin. Honestly, I had been very nervous actually, but I knew if I wasn't in the right mindset I wouldn't be capable of my running my best.
MB: How did you feel after the race?
DD: I realized there was nothing to be nervous about after all! As a team we had practice so hard and pushed each other to crazy heights. I felt really inspired afterwards. My teammates had inspired me to not let them down.
MB: Is there anything you'd like to say about your team?
DD: I am so glad to be apart of such a great, supportive team and I am really looking forward to what we do next. With a whole track season in front of us, I can't even imagine the possibilities.
–
The girl's pole vaulting team also won a state title at this meet. The team including Cassie Hoxit ('18) and Shannon Storms ('16) placed 2nd and set a new school record with a combined jump height of 19'0″.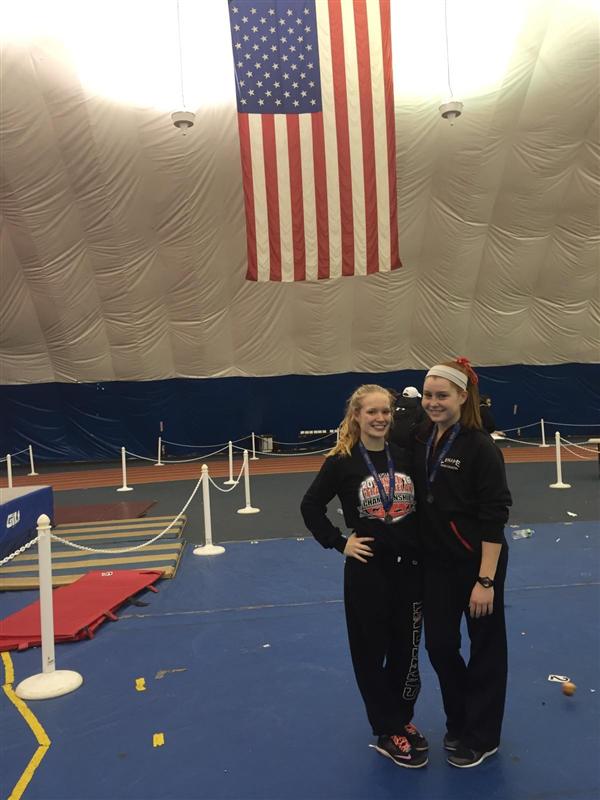 Leave a Comment