Beginning of The Semester, End of My Wits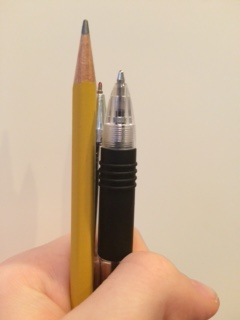 It's a new marking period and the start of a new semester, that means that everyone has been thoroughly exhausted by the second marking period and are certainly not in the mood to start working again. Many students, especially the younger ones, are looking for ways to lift some of the weight off of their shoulders, but have no idea how to do it. Well, after asking a couple of girls in different grades, I have found some information as to how to deal with everything that is going on.
"Yeah I am a bit under pressure, but I still do my best to feel good. In short you have to pretend everything is okay until it's all over." – Jasmine Meelu ('19).
As strange as it sounds, Jasmine here is right. By "pretending" that things are going well, you might just be able to push yourself to the extent that you need in order to make it through the marking period and, eventually, the second semester. Extra pressure is natural in the second half of the school year, so you can't let yourself slack off! Slacking leads to procrastination, which leads to trouble in the grade books. As a student you must work harder than before so you can prove to yourself that you can do it if you try.
Speaking of work, another student who has survived through both of the hatchling years and the year of extreme studying and testing and is doing quite well for herself right now, also has some advice for the freshman and sophomores.
"It feels great that I'm basically halfway to college. The course load is definitely lighter this year, the new schedule makes it easier on me. Some advice I can give to the younger kids is to definitely stay out of the drama, because soon, none of it will matter anymore. Also, do your work, because if you don't do it now, you'll come to regret it later when you're cramming to get everything done by the due date." – Jillian Floyd ('16)
Our friend Jillian could not be more correct in her advice, doing your work now prevents you from stressing to high heaven later and may even earn you some free time. Her point about drama will stay true throughout high school, getting involved in bad situations can and will distract you from the path you want to stay on. This is why prioritizing your school work before your social interactions is key during these crucial years in our lives.
In addition to all of this, we have our new Stress Less Club which is run by Kyra Berry, a sophomore who has her own experience with these problems. The club is going to attempt to meet once a month with called in guest speakers and fun activities that can help de-stress and relax. If you're having trouble this year, you might want to check it out and see if you can find ways to… well, stress less!
Leave a Comment