Disney Turns 60
This February, ABC celebrated Disneyland's 60th anniversary with a one-night television program.
This year marks the 60th anniversary of Walt Disney's Disneyland, opened on July 17th, 1955. Although the park itself is having celebrations through the summer, ABC aired "The Wonderful of Disney: Disneyland 60" as a one-night tribute to Disney's truly iconic work. The program, aired on February 21st, was hosted by Derek Hough. It featured a live parade, and several live performances by Idina Menzel, Fall Out Boy, Elton John, and many more, as well as a first look at a new interactive Star Wars attraction, and a Dick Van Dyke cameo during a performance of Mary Poppins' "Step In Time." The experience was truly magical – a very appropriate celebration of the man who has inspired countless children to believe in magic themselves.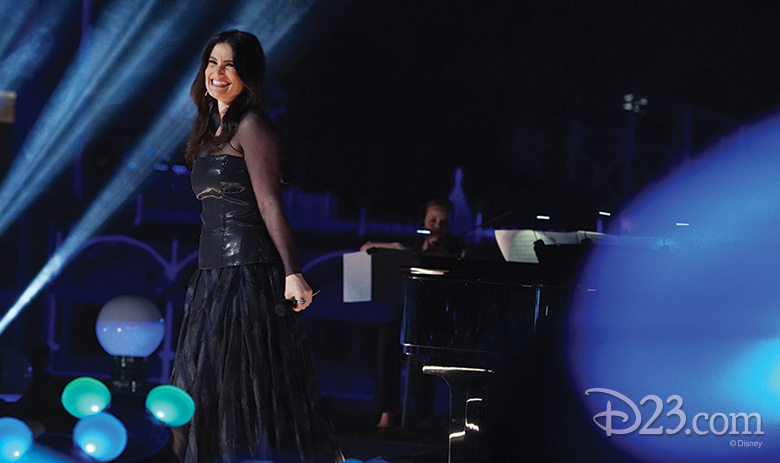 When asked what has made Disney into a timeless entity over the years, Lenape Sophomore Sam Blynn responded, "Disney is more than a corporation because its an attraction that people can enjoy." Sami Sorid also feels the same way, saying, "Because we're never going to run out of kids to make memories… it is a family [place] that all members can enjoy" (Class of 2018).
As far as Lenape is concerned, "Disneyland 60" is a prelude to the senior trip to Disney World later this year. No matter what age, it seems like we are all always excited to go to Disney.
The celebration was both entertaining and nostalgic, reminding all viewers, young and old, of what it means to believe in magic. In doing so, it perfectly captured the essence of the empire Walt Disney has created – an empire that stays in the hearts of children until they are adults that still believe in fairytales.
Leave a Comment