It's a Wii-nderful World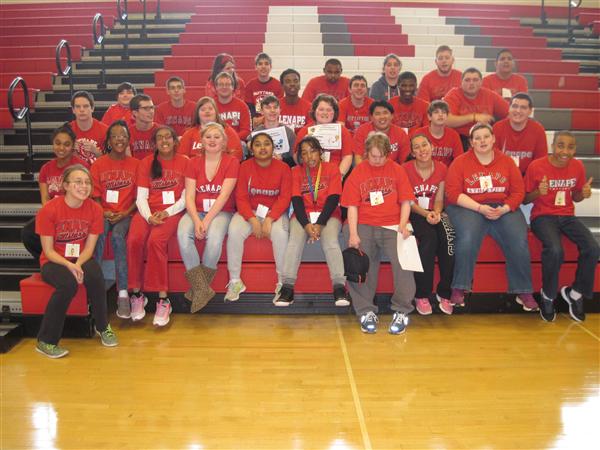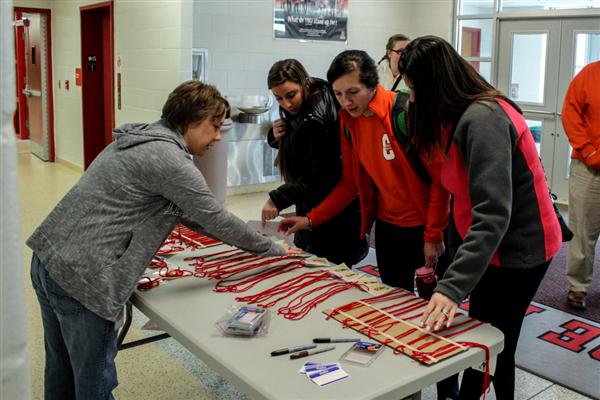 In the month of February Lenape  hosted its 4th annual Wii tournament in conjunction with the National Honor Society and Buddies Club. The  event  is a fun way for the Lenape special needs students to get together with their pen pals from Shawnee, Cherokee, and Seneca. Over the years it has been very successful because of the cooperation between the Physical Education Staff, Special Education Staff, the Buddies Club, and NHS. Over a 100 students participated in the fun & festivities of a day that encourages fitness, coordination, socialization, and competition all in a friendly atmosphere. Lunch for the event was prepared by staff member Kathy Waldron's class, and the students of Lis Lamon's class even created a little cheer to brighten up the day. Continuing the friendly nature of the event, all students who participated were awarded with a certificate and an awards ceremony was held, highlighting the theme of "Wii are all Champions". I talked with P.E. and health teacher Jessica Kotelnicki about her experience with the Wii tournament as a new teacher here at Lenape.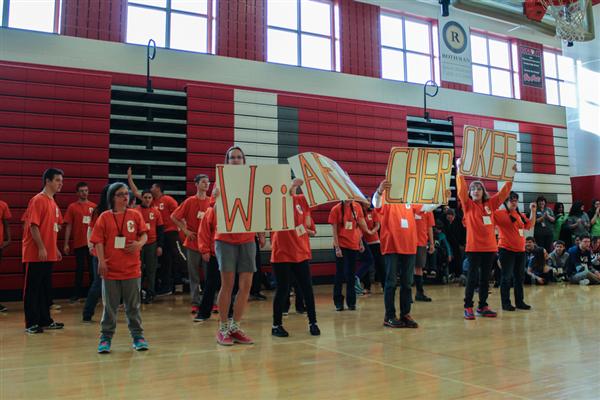 Q:How was the tournament/why did you participate in it?
A:"The Wii Tournament was awesome this year! It was one of the biggest years yet, so it was great to have all the schools come together to compete and have fun! As an adaptive PE teacher my role in the tournament involved a lot of the set up and practice with the athletes."
Q:How does it feel to be involved with such a special event?
A: "It is such a remarkable feeling you have when you are surrounded by such inspiring students like we have at Lenape, between both the athletes and the volunteer student helpers. It was such a rewarding moment to see the laughter and joy in the students' faces at the end of the tournament."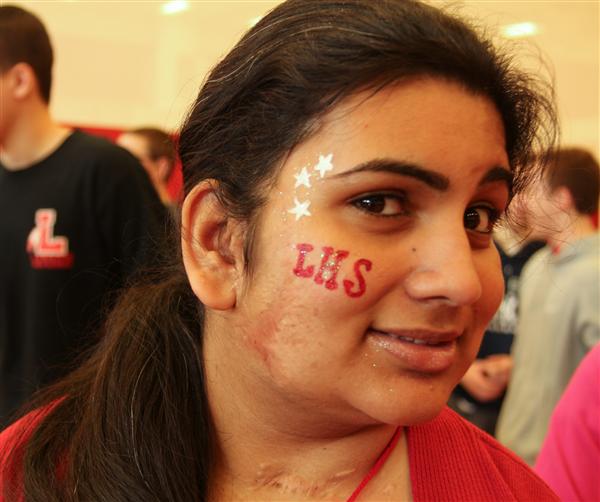 Q:What do you think was great about the event? What could be improved?
A: "I loved the inclusion of the event; we had all of our sister schools involved in the tournament as well as both populations of the general education and special education students' working and having fun together."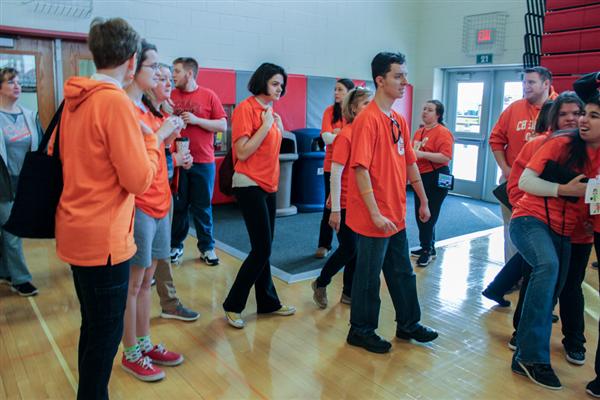 ​Look out for the Wii games again next year!
Leave a Comment