The Oscars
It was the Sunday that everyone was waiting for, the day that would decide who was the best and reward them generously for it. The Oscars was the ceremony that we all waited anxiously for since the previous one in 2015! We finally Leonardo DiCaprio win an Oscar and his heartfelt speech about the reality of global warming, featuring a comment about how  the movie crew was forced to go to the southern tip of the world in order to find enough snow to make the movie.
Moving on, Brie Larson won Best Actress for her leading role in the movie Room and brought herself to tears in her winning speech. The lovely actress thanked everyone she could think of, including the fans and movie-goers, for their support and help throughout the creation of the movie and looked amazing in her dress while doing it.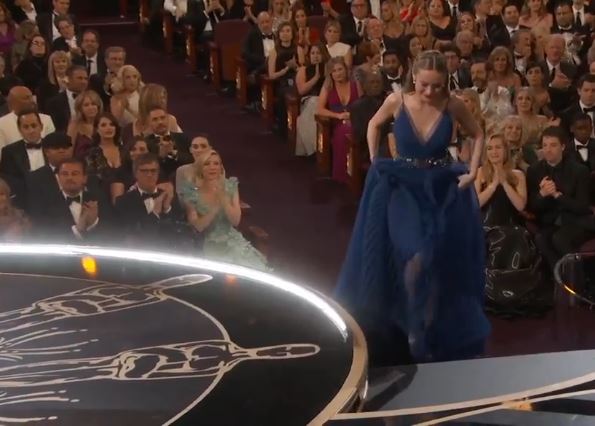 The movie that everyone credits with winning the most Oscars this year is Mad Max: Fury Road, which won Best Costume Design, Best Makeup and Hairstyling, Best Sound Mixing, Best Sound Editing, Best Film Editing and Best Production Design. The dystopian action film is the most recent in the Mad Max series and has been classified as "a strap-you-in, drop-your-jaw, blow-you-back kind of epic" by Esquire.
Next, everyone's new favorite animated movie, Inside Out,  just happened to win Animated Feature Film. The tale gave us a look inside how others can really feel, by describing a person's thoughts as a near constant fight going on between little people in their head.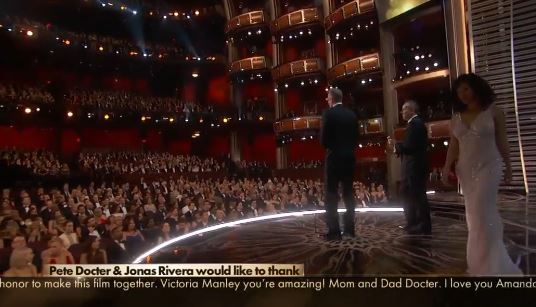 Finally, we have the movie that won Best Music (Original Score), The Hateful Eight, written and directed by Quentin Tarantino. The Oscar itself went to Ennio Morricone who had been nominated for an Oscar six times previously and had been the mastermind behind the music.The reason I chose to mention this film in particular is because I saw the movie in theaters not that long ago and, believe me, it left a lasting impression. Tarantino is known for his controversial work, including the movie Pulp Fiction, but this one in particular is one for the history books. The fact that the woman running the ticket booth told me to my face that there was a lot of gore should have scared me off, but nope. All I can say is that it is not a movie you should take your teenage child to. That being said, I agree completely that it had the best music, but I will not be watching it again any time soon.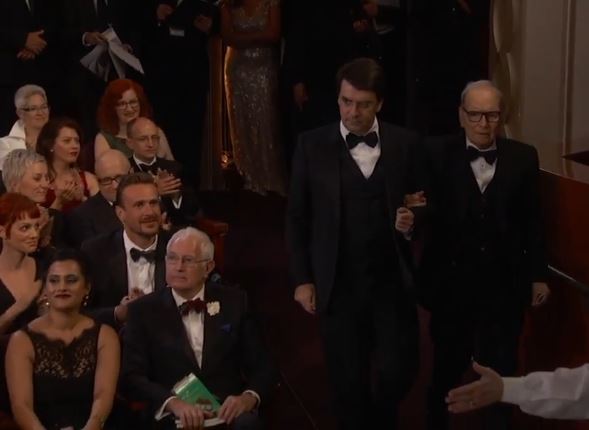 I am terribly sorry to admit that I was unable to watch the entire Oscar premiere, but with what I was able to see, I can dutifully report that everyone should look forward to the next Oscars ceremony with excitement in their hearts and anticipation in their eyes.
Leave a Comment