Seniors Participate in Annual Pinning Ceremony
On October 27 2016, Lenape seniors and their families gathered in the auditorium for the annual Senior Pinning Ceremony. This ceremony organized by Lenape's Renaissance club is exclusively for seniors and their parents/guardians.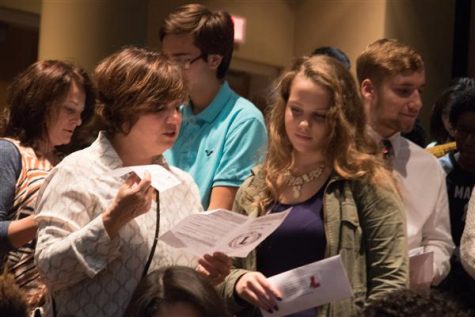 During the program, seniors placed round Lenape "L" pins on their parents while reciting the Senior Creed. The Creed consisted of several promises to act responsibly and remember the important life lessons learned thus far. Parents and guardians also pinned the custom Lenape pins on the students while reciting the Parent's Creed. The Parent Creed consisted of several similar promises. Afterwards, both parents and students recited a pledge to honor the pins they were given today as well as the promises made.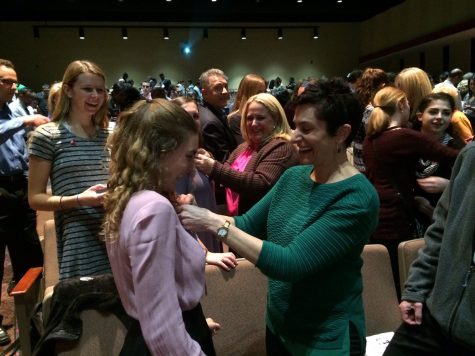 As the seniors prepare to embark on a new journey after high school, ceremonies like the Senior Pinning are  incredibly beautiful and memorable.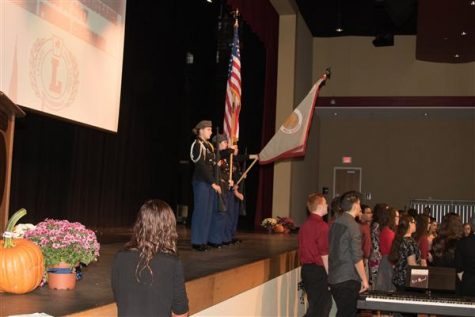 Senior Jasmine Philip said, "It was nice to see all the students that came out to show their dedication to their parents".
Senior Smriti Nair agreed. She was quoted as saying, "It was cute to see all the parents so excited!"
Senior Alexis Cao also said, "Overall, the experience was enlightening."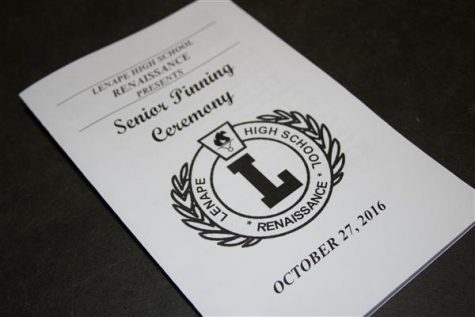 The Senior Pinning ceremony is one of the more modest events at Lenape, but still incredibly moving and intimate. Underclassmen, be sure to attend this event as a senior!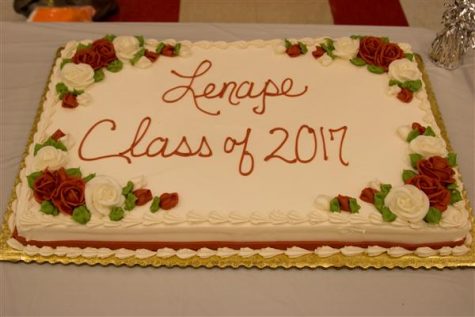 Mr. John Townsend
Leave a Comment