Lenape Victory at Deborah Heart Challenge and Art Competition
Lenape won its 12th consecutive title at the Deborah Heart Challenge, and many other Lenape students received art show awards.
On Sunday, February 26th at Pemberton High School, Lenape students and faculty arrived to view and participate in the Deborah Heart Challenge and Art Competition. Advisor to the Deborah Heart Challenge team, Mrs. Rubin had organized selective tryouts for the team in November of 2016. Following tryouts, the team began studying immediately for such a difficult competition. Team members Alya Ahmad and Saransh Chopra, class of 2017, and Sreya Sanyal, Sakshi Chopra, and Amanda Smalfus, class of 2018, came from a fifteen-point deficit to win the competition with a final score of 250. The students faced team, individual, and buzz-in questions from a panel of distinguished Deborah Heart and Lung center physicians. All team members worked extremely hard to prepare for the competition, and Lenape is proud of them as well as their advisor. Mrs. Rubin met with them as much as three times a week since November to practice answering questions. The Lenape family is so happy that all their hard work paid off.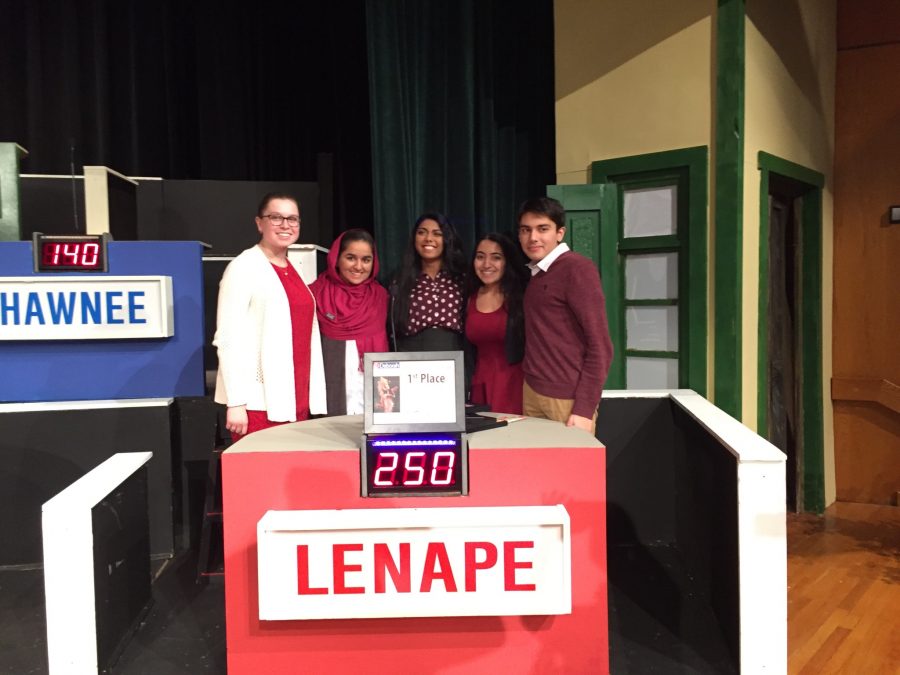 Lenape also had success in the Deborah Art Competition that took place on the same day. Several Lenape students entered pieces in the art competition, and each and every one of them worked very hard on their talented pieces in both two-dimensional and three-dimensional art. Laine Klimek, Kayla Won, Sara Burgos, and Brooke McVeigh all walked away with awards from the competition, and we are so proud of their beautiful pieces. The school would also like to give credit to their teacher, Alison Ciavaglia.
This year's 19th annual Deborah Heart Challenge and Art Competition was a huge success, and the artists and Deborah team members hope to continue Lenape's fabulous winning streak.
Leave a Comment