JDD: Also Known As "Juniors Eat and Dance"
When it comes to school dances, there are normally mixed opinions. Some jump at any opportunity to dress up and dance the night away with a large group while others would rather have a casual night with a couple close friends. There isn't a correct answer — I personally love doing both — but I have found that dressing up and going a little crazy can be incredibly exhilarating once a year.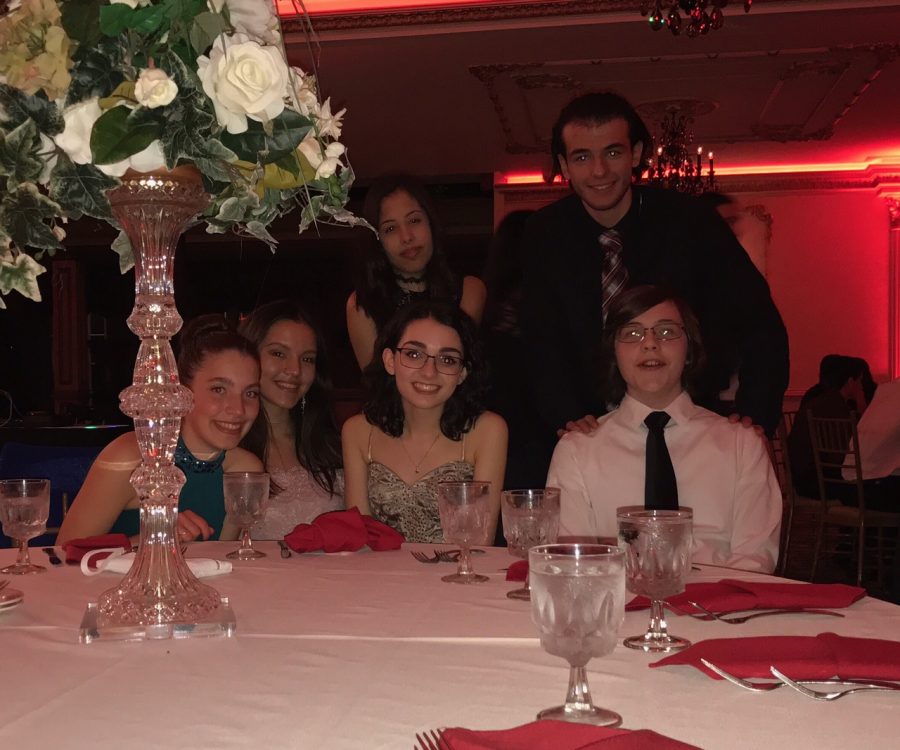 In the past, not many in the Junior Class ('18) have agreed with me, and both our Freshman Dance and Sophomore Cotillion had a very low turn out of maybe 60 people each.  But this year the Junior Dinner Dance (JDD) had about 200 people attend.
This may have been because the dance was held at Brigalias, a popular venue for large parties and weddings in Sicklerville, NJ. There was also a sit down dinner with buffet style food. It seemed this set up made students more excited to attend than a dance in the North Caf with McDonald's happy meals.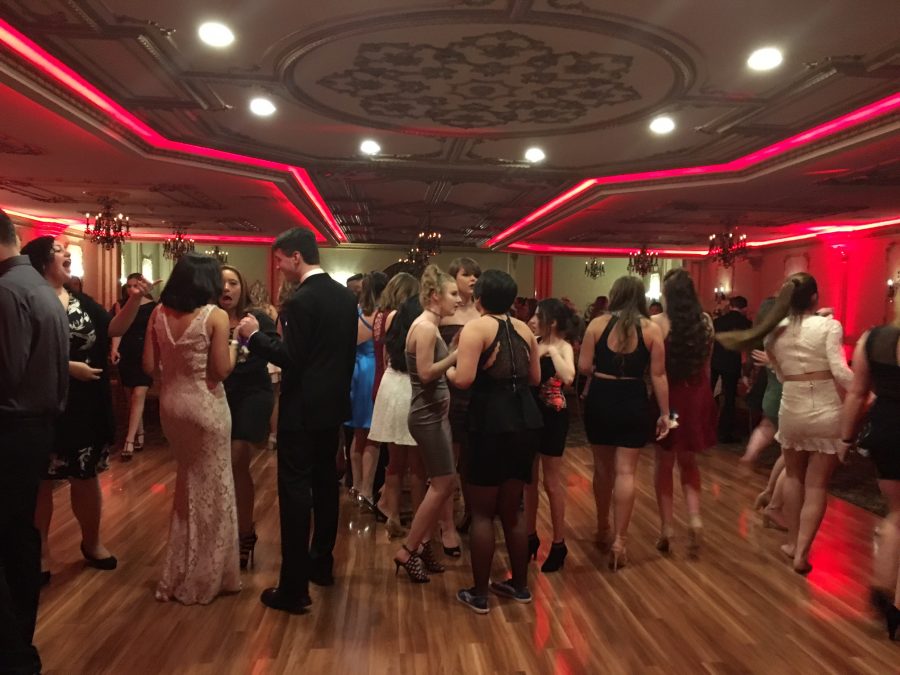 There seemed to always be something going on at the dance; there were not any dull or boring moments. When students weren't greeting each other at the door and complimenting dresses and ties, they were dancing or eating or just catching up with friends. I was worried that there would be times in which everyone would be awkwardly quiet and unsure of what came next, but the whole night was jam packed. For a class that has never been too involved, everyone went all out that Friday night.
The whole event was very grown up, which was a nice change of pace. There were appetizers including vegetable platters and fruit as well as buffalo wings and tiny hot dogs. For dinner, there were chafing dishes of baked ziti, chicken marsala, roast beef, potatoes, and a giant salad bowl. There were also a lot of dessert options, ranging from mini donuts to Italian pastries.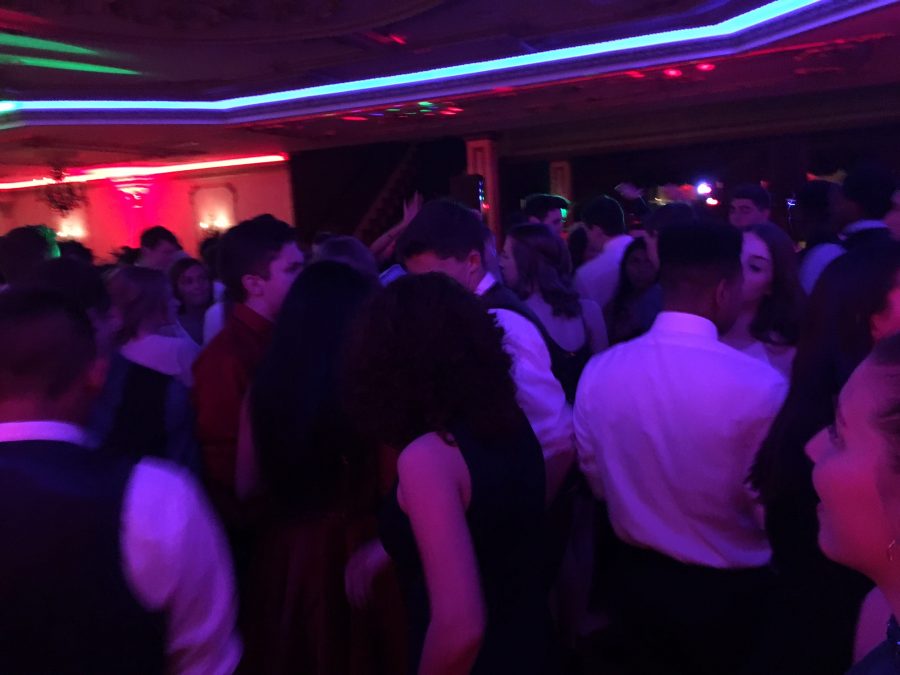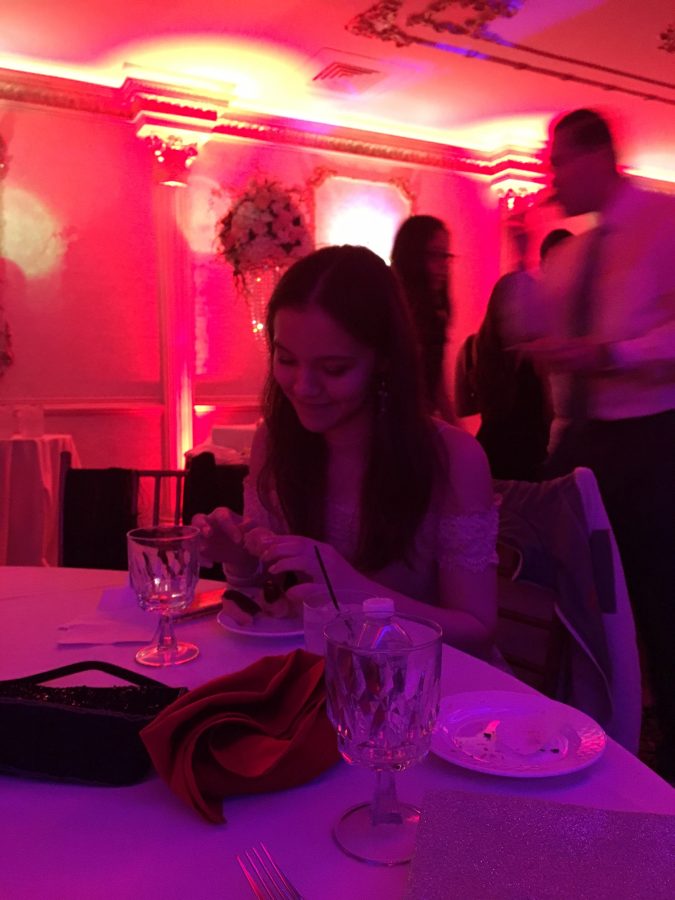 Ultimately, it seemed like many different types of people met on the dance floor. The shy met up with the outgoing and those who belted lyrics shared them with those unfamiliar with the songs. While everyone remained their own integrity as people, they also expressed new sides of themselves. I found the whole event extremely exciting and I loved having a reason to be fancy and adult like while simultaneously screaming the lyrics to 2009 Miley Cyrus' "Party in the USA."
I can't wait until Senior Prom.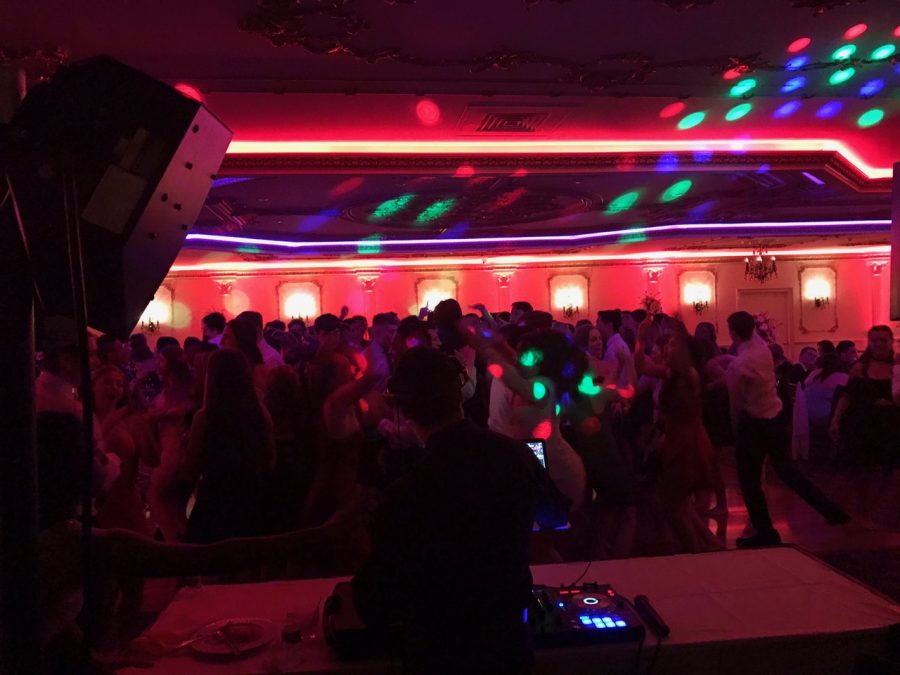 \
Leave a Comment