Student Filmmakers Shine at Documentary Film Festival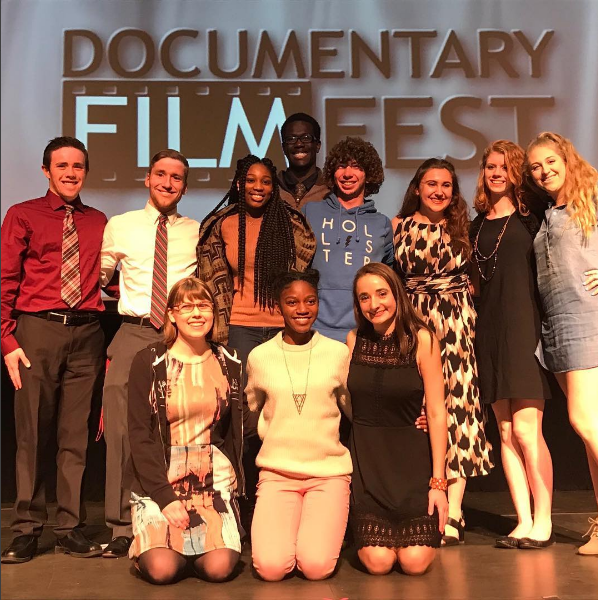 On Wednesday, March 22, Lenape's TV Broadcasting 3 students presented their self-produced documentaries at the 5th annual Documentary Film Festival. All of the broadcasting students had been working hard on their documentaries for the majority of the year, and the effort really showed during the screenings of the films. There were 11 films in total about a wide array of subjects including Lenape's first male cheerleader, the Cedar Run Nature Center, why people love playing tennis, and an aspiring American Ninja Warrior.
The films were all of such high-quality. It was hard to believe that they were all made by Lenape students. The effort poured into these projects really paid off in all of the films, and it was awesome to be able to watch what was produced for long hours from both in and outside of the classroom. Each documentary was interesting and enjoyable, and I absolutely recommend attending next year.
Congratulations to John Conlow ('17), Jo Hammond ('17), Matt Agger ('17), Shannon Lambert ('17), Jordan Adams ('18), Zach Gold ('18), Emily Radano ('18), Meaghan Corej ('17), Jewel Phillips ('18), Kelly Donohue ('18), and McKenna Samson ('17). You all did a wonderful job.
Leave a Comment