The 22nd Annual LDTV Awards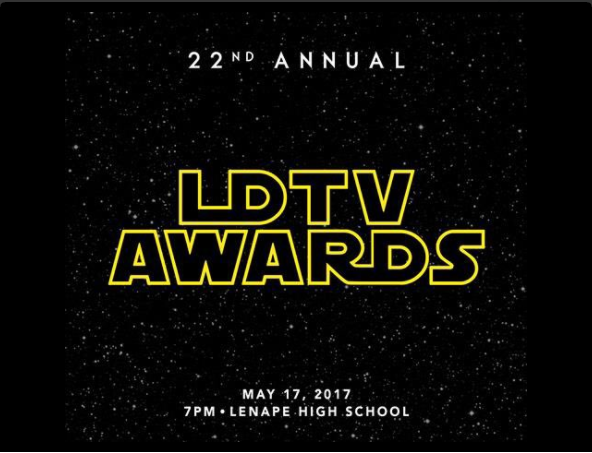 On Wednesday, May 17, the 22nd Annual Lenape District Television Awards were held in Lenape's auditorium. Students from all four district schools were gathered to showcase and acknowledge the great work and dedication of students in the TV Broadcasting and LDTV departments. Each school was given an opportunity to submit short segments or videos to showcase their students' talent and from those entries, the best of the best were chosen.
For the Best in School categories, Mike Foley and Michael Sleeper won for Best News Package about the new musical director at Lenape. For Best Educational Service Announcement, McKenna Samson won for her PSA on college rejections. Shannon Lambert took home the prize for best On-Air Talent, and Matt Agger won Best Demo Reel for his cinematography.
In the Best of District Awards, Shawnee swept the competition, taking home 6 out of the 9 awards. They won the top prize in Best Short Film/Movie, Best Student of the Month Series, Best Sports Announcer, Best Documentary, Best News Package, and Best News Show. Lenape did, however, take home two Best of District Awards. Zach Gold won the Technical Achievement Award, and McKenna Samson won once again with her PSA on college rejections. That left Cherokee with the Best in District award for the Best Sideline reporter.
Congratulations to all those who submitted entries for the awards on a job well done!
Leave a Comment