The Academic Awards 2017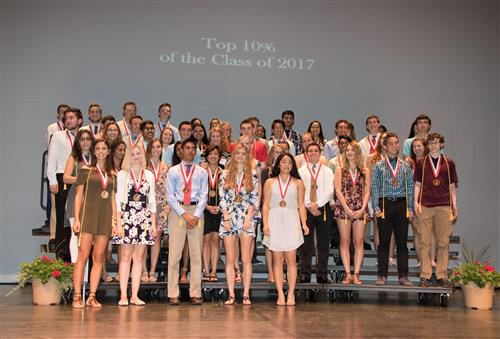 On Wednesday, May 31, students and their families gathered in Lenape's auditorium for the annual Academic Awards. For those of you who may not know what the Academic Awards are, it is a ceremony honoring the achievements of students in various subjects and after school activities, as well as perfect SAT and ACT scores and other things such as being in the top 10% of the senior class. Students in all grades are eligible for awards depending on which subjects they take in school and what activities in which they participate.
The night was a wonderful opportunity for the school community to be able to recognize the accomplishments of various students in all academic subjects. Congratulations again to all award recipients!
Leave a Comment