Dalton Rapattoni's New Album, "Nobodys Home"
Recently, singer Dalton Rapattoni, third place finalist on what was supposed to be the last season of American Idol, released his first full length album, "Nobodys Home" (no apostrophe). Me, being the music obsessed girl who I am, and being the girl who mentions her favorite artists in her school assignments in any way she can, I figured, who better to introduce this album and artist to Lenape than myself?
Before I go any further, I should describe Dalton to you guys. I'd say, "you know that shy kid in class who doesn't say much but seems like he has an interesting personality? That's basically him." (Not to mention, super genuine and humble).
Quick facts about Dalton:
-He's 21
-He was in the boyband IM5
-He had his own band called Fly Away Hero
-He loves Doctor Who and Star Wars
Now, back to the album.
The word "Nobody" was chosen because of Dalton's love for the Emily Dickinson poem, "I'm Nobody Too". "Nobodys" is spelled without the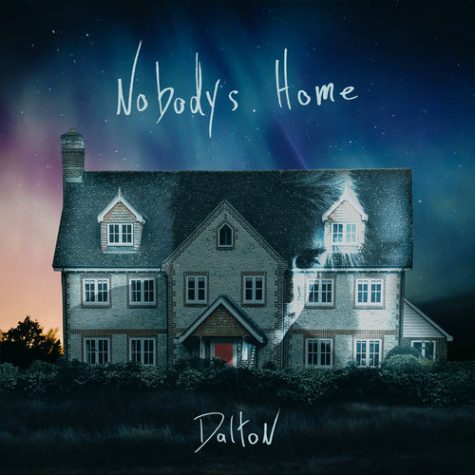 apostrophe on purpose, giving fans the chance to interpret the title in their own way.
This album is unlike anything he's done before. His past sounds have been more alternative, but this particular album is more on the pop side. This album has everything from dance songs like "Trust Nobody" to sweet soft sung ballads like "Back From the Moon" and "Somewhere in America".(Adorable alert: these ballads are about the girl he's been in love with since he was 15!)
When it comes to the change of genre in this album, Dalton says  "I've sort of reached a point where I'm not just a mopey kid anymore that's always crying and talking about how sad he is." When you listen to the album you can hear how much each lyric means to him and every emotion that went into them. It's certainly an album that can't get anymore real than it already is, which seems to be a little rare now a days in music.
To hear the album for yourself, you can find it on iTunes, Spotify, Apple Music, or wherever you buy and stream your music.
Leave a Comment