Moving for Mental Health Awareness
As students here at Lenape, we're all a part of something. Some of us are in several clubs; some of us play sports; some of us volunteer for our community; everyone has their "thing."
How many of us have actually founded that club, organization, or charity event, though?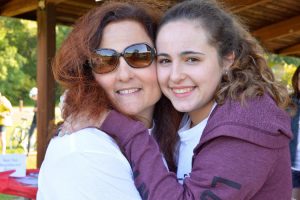 One of the few of us who has done just that is Samantha Sorid ('18). She organized a bike ride raising money for the Mental Health Association, building awareness and funds to ultimately benefit that organization.
Mental Health is often overlooked as irrelevant and made up, when, in reality, it is made up of real disorders with imbalances in the brain's chemicals.  When someone's heart is not working as it should, everyone believes the patient without question. But when someone's brain is not working as it should, everyone simply tells the patient to get over it.
Sami and the Mental Health Association are working to change this stigma, and make further advancements in treatment options. So, they set up a charity bike ride to truly make a difference in this community — to help others understand and pay attention to this often overlooked issue.
They called it "Move For Mental Health".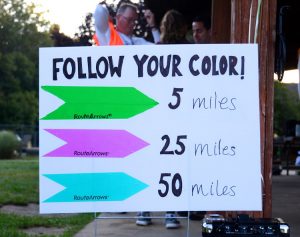 Although I was one of the volunteers helping with running this bike ride, I decided to sit down with Sami herself to get her thoughts and perspective on the event.
What was your inspiration to organize this bike ride?
"My inspiration was from when I was three, actually. When I was three I was diagnosed with OCD, (Obsessive Compulsive Disorder), which means you have ideas that circle around and around in your head. The only way to stop or slow this is to counteract them with habitual actions, for example, some people have to always have their hands washed perfectly. They scrub until they know that there are no germs left. Personally, I rewrite and trace over my letters until they look perfect and how I want them.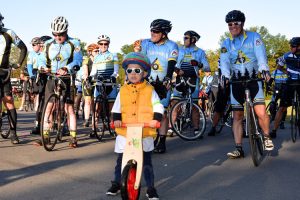 "I was lucky enough to have a huge support system and I got to work with the Mental Health Association. They advocate for people with OCD and other mental illnesses in part by going to the homes where they stay. These homes often have terrible conditions and the people in them are not getting the help they need and that they've gone there for. The Mental Health Association helps them in ways the homes cannot and I wanted to join them and support them in all the ways that I was helped."
How long have you been wanting to set this up and how long did you take to plan it?
"The idea originally came to me about a year ago and I planned it little by little at first. For example, one day I would get a permit and then as I got more and more into it, it became this huge thing with many specific responsibilities that needed to be handled at once."
What was the process to create this bike ride like?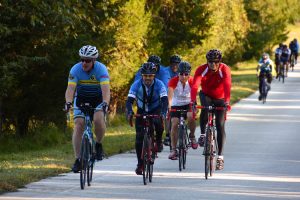 "First I had to get the idea approved by the Mental Health Association, which was hard because it's expensive to fund a bike ride. Then I had to gain the support of sponsors. In the end, Wegman's, Holman Enterprises, Mary's Fund, Instinct Graphics, Just 6 Club, Honey Stinger, The Center for Emotional Health of Greater Philadelphia, and South Jersey Psychopharmacology sponsored the event.
"The team I worked with was called Team Evesham, and they provided donations, bikes, helped me decide the routes for each ride, etc. Also a lot of the people who signed up came from them and their advertising for it, so they helped me with a lot."
How do you think it went? Was it as successful as you originally wanted?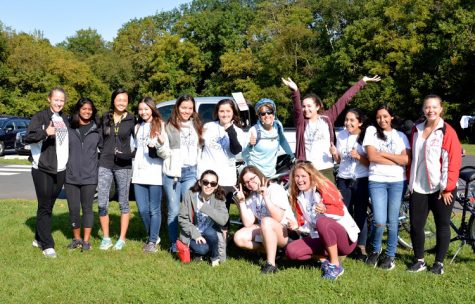 "In my opinion, it went better than expected! I had originally asked family and friends who could attend to sign up, and that's who I expected to go. But people came from different states to ride who I didn't even know, which surprised me. In total there were about 150 riders and over $6,000 was raised for the Mental Health Association. While that money will definitely go to good use for research, awareness was what this bike ride was about more than anything, and I think we achieved that."
(All pictures were found on https://photos.google.com/share/AF1QipNvtvL7P9w_GkdhtPmq3pKHybTB-rtpJcK0D_KLO-ZyWfDjTUAnRT1ceoocDroeuw?key=eUlZVFlSWEdtQ3otZjd4X0hOZ3JqR293Znc0UWtn)
View Comments (1)