Eight New Inductees in the Athletic Hall of Fame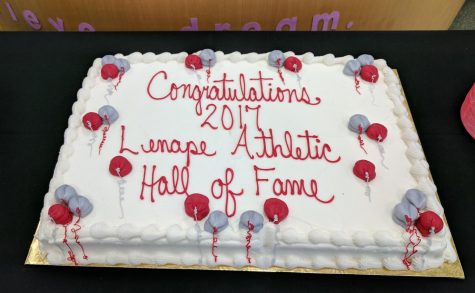 On Friday, November 3rd, 8 Lenape alumni were inducted into Lenape's Athletic Hall of Fame. The night honored the accomplishments and achievements of the former players and coaches. They were introduced by current Lenape High School athletes, and each inductee was given a small trophy for this honor.
The night was full of former Lenape Indians reconnecting and revisiting the place where they once attended on a daily basis. Former athletes and coaches reminisced about their time in the athletic program at Lenape High School and recounted events and stories from their pasts.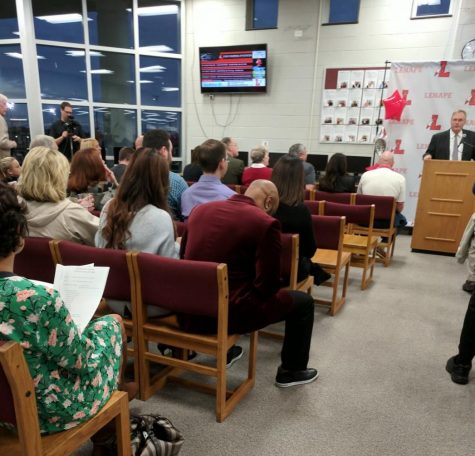 The honorees were football and track and field star Rob L. Gary, Jr ('98), a former teacher and boys swim team coach John H. Johnson, Tri-athlete and former leading scorer in basketball Sharon Laddey ('91), two-time NJSIAA State Champion swimmer Shannon Lynch ('99), wrestling record holder David Miller Jr ('01), leading tennis and basketball player Todd Myers ('94), basketball and baseball player Scott Schoeneweis ('92), and former varsity softball coach John Schultz.
Congratulations to the Athletic Hall of Fame Class of 2017 on their accomplishments both on and off the field!
View Comments (1)