Girl's Gymnastics: Defying All Odds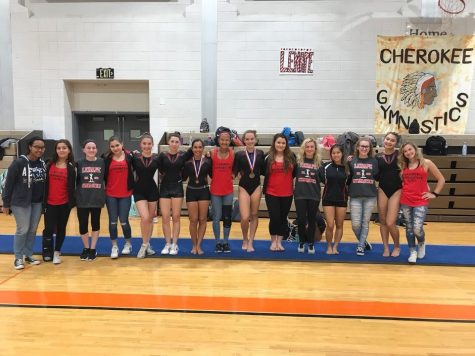 This fall, we heard about the Girl's Gymnastics team's success on the morning announcements, but those few short sentences did not capture all of the obstacles that this year's girls conquered.
The team was made up of 14 girls, but, throughout the season, 7 were injured and were unable to compete in the remaining meets. On top of this, some gymnasts, like Amelia Toner ('18), were starting the sport for their first time.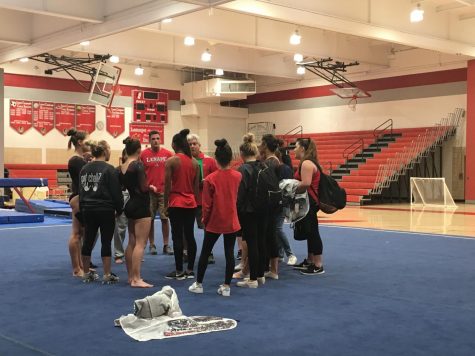 But through hard work and diligence, the team achieved a record of 6 and 5. After the season was finished, the team claimed more victories, this time, for medals. At Sectionals, Emma Blackburn ('18) and Teela Idais ('20) medaled. At the Olympic Conference Novice Meet, Hollyanne Clemence ('19), Xianna Aguilar ('20), and Toner were medal winners. Then, Idais and Aguilar earned medals at the Olympic Conference Championship Meet. To conclude gymnastics at Lenape for the year, Blackburn advanced to the State Championship, and medaled there as well.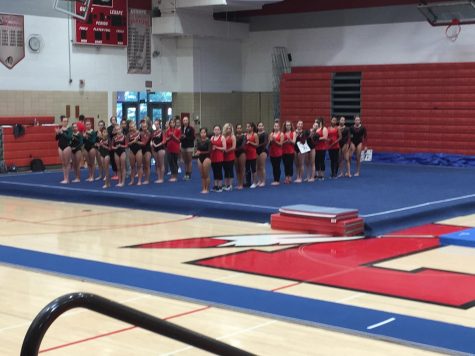 The meet that I attended was a home meet against Seneca and Ocean City, with Lenape claiming victory, once everyone's scores were tallied. Before that meet, I had never seen a high school gymnastics team compete — only Olympic gymnasts and random videos from my Instagram Explore Page — so I was not sure what to expect. However, I was completely blown away by the talent of our Lenape team, and I even recorded a few of their events and uploaded them to this link: https://youtu.be/ZfUAILLW0SY. First is Blackburn's uneven bars, followed by her floor routine. Then follows Idais' floor routine, and finally, Aguilar's beam performance.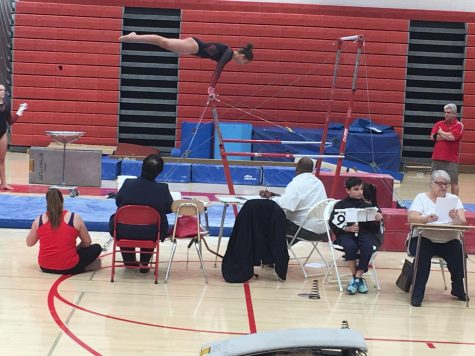 Despite the many injuries and other hurdles that the team had to overcome, they ultimately had a successful year that they should all be proud of.
I had an amazing time at the gymnastics meet, and it made me wish that I could do all of the flips and tucks that they were doing. If only it were that easy!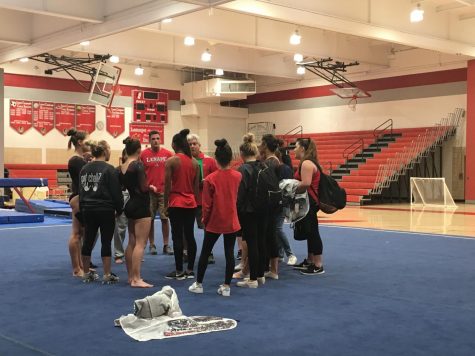 I wish these girls the best of luck in seasons to come, both at Lenape, and at any private gyms where they may train. Also, happy healing to those who were injured this season!
(Also, special thanks to Amelia Toner for helping me write this article by answering my multitude of questions.)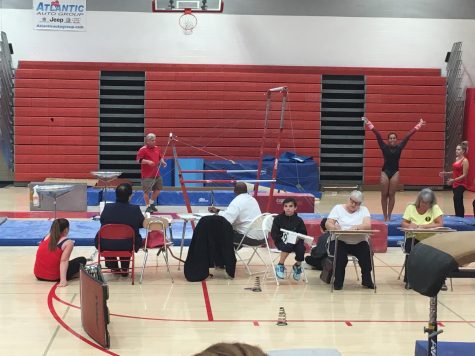 Leave a Comment