Chamber Choir Carols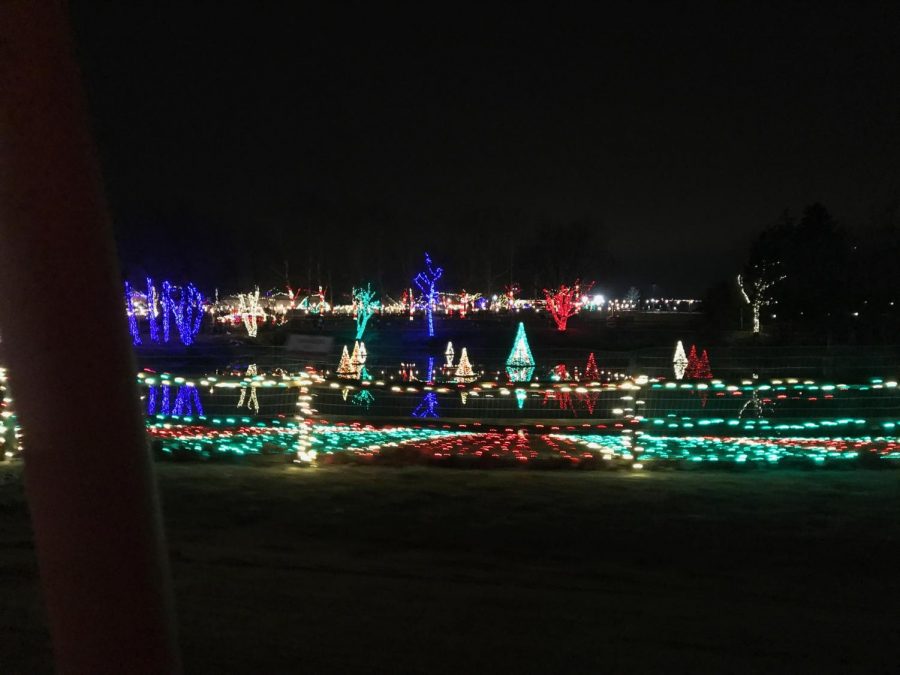 "Deck the hall with boughs of holy, fa-la-la-la-la, la-la-la-la!"
Lenape's Chamber Choir performed at Johnson's Farm on Friday, December 8th. The chamber choir performed around 6:30 and then performed again around 7:30.
They sang Deck The Hall, as well as Silent Night, God Rest Ye Merry Gentlemen, O Little Town of Bethlehem, We Three Kings of Orient Are, O Christmas Tree, Joy To The World, Away In A Manger, and Angels We Have Heard On High. As they concluded their performance, they sang a traditional Spanish dance carol, called Fum, Fum, Fum.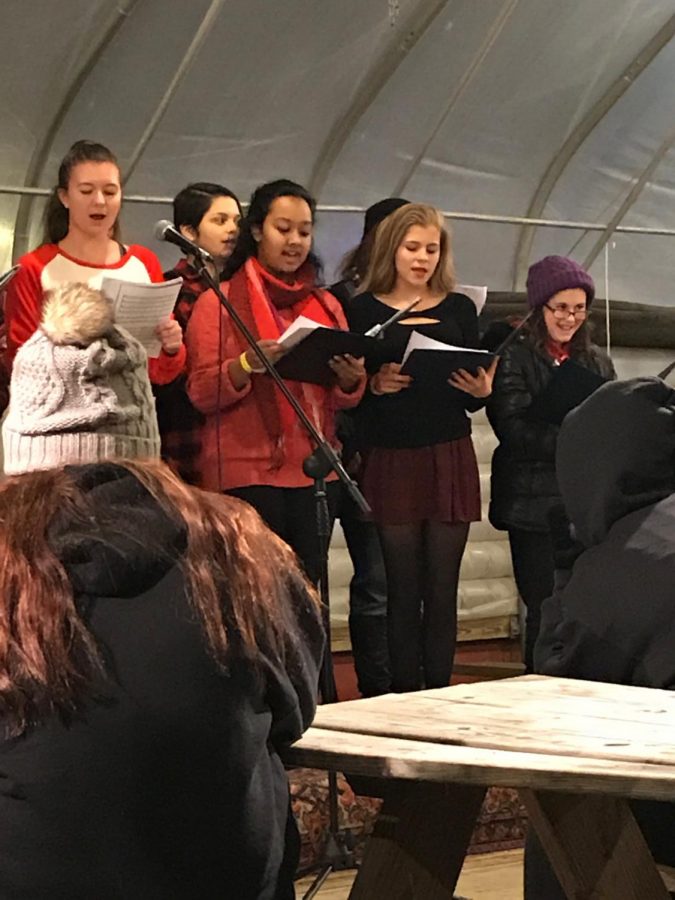 However, caroling was not the only attraction at Johnson's Farm. In addition to the choir, there were some solo singers entertaining the audience as well. There were light shows, musical shows, as well as the  Christmas Hayride throughout the night. Also, the hot food was a nice treat after a cold night. The stall had hot dogs, apple cider donuts, and hot chocolate.
Overall, it was a great way to lift spirits, bring families together, and start off the Christmas season. See ya' next year, Johnson's Farm!
Leave a Comment