Another Great Season for the Gymnasts!
Hang on for a minute...we're trying to find some more stories you might like.
This year the girls on our Lenape Gymnastics team had a fantastic season. They started their season with a meet against the Cherokee Chiefs. The girls had many wins against Cherokee, Seneca, and Shawnee. The team's captains are Katerina Ramirez, Holly Clemence, and Steph Evans. These three girls did a great job at leading the team into some amazing victories. The team's coaches are Scott McManis and Richard Wyoming. The girls worked extremely hard to make it to State Individual Championships. Donyale Strayhorn made it into the State Individual Championships and did a fantastic job in representing Lenape High School. Overall, the Lenape Gymnastics Team had a great season of successful meets.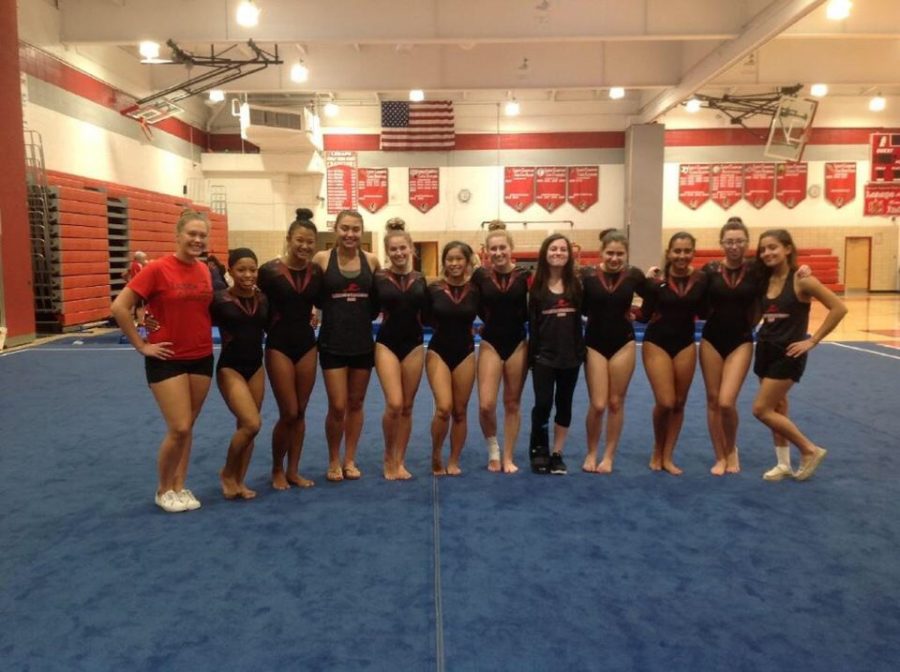 Gill Schwartz, Donyale Strayhorn, Katelei Clark, Teela Idias, Steph Evans, Holly Clemence, Katerina Ramirez, Madi Schneider, Michelle Curtis, Xianna Aguilar, Caitlin Hutchinson, and Chiara Silvestro

Print Friendly