The Legacy of Stephen Hillenburg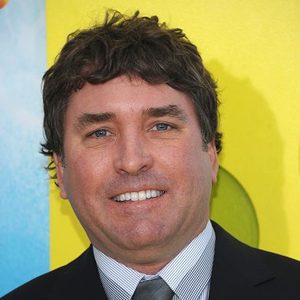 Advertisement
Hang on for a minute...we're trying to find some more stories you might like.
On March 27th, 2017, Stephen Hillenburg, creator of Spongebob Squarepants, the fifth longest running cartoon in America, was diagnosed with Amyotrophic Lateral Sclerosis (ALS), also known as Lou Gehrig's disease, an incurable neurodegenerative illness that weakens functionality in muscles and physical activity. On November 26th of this year, Hillenburg unfortunately succumbed to his ailment and passed away. Nickelodeon, the station that aired episodes of the popular children's cartoon posted a statement on Twitter confirming the sad news, stating that they "are observing a moment of silence to honor his life and work."
ALS is known to have taken the lives of many celebrity icons in the past, including Jon Stone, the creator of Sesame Street, Kevin Turner, a former fullback for the Philadelphia Eagles and New England Patriots, as well as Stephen Hawking, who died earlier this year at the ripe old age of 76. Hillenburg passed away when he was 57 years old. His ashes were spread across the sea, in reference to the opening lyrics of the Spongebob theme song, which go "who lives in a pineapple under the sea."
Many people who knew Hillenburg have paid their respects on a variety of platforms. Butch Hartman, a fellow cartoon creator known for making shows like Fairly Oddparents and Danny Phantom, made a tribute to Hillenburg on his YouTube channel. Some time before Hillenburg's death, the voice actor of Spongebob, Tom Kenny, dedicated a speech to Hillenburg.
"Sometime in 1997-ish, Stephen Hillenburg showed me some drawings he had done for a show that he was thinking about pitching to Nickelodeon about a good-hearted sponge, his dumb sea star friend, a greedy crab boss, a cranky squid neighbor, a teeny tiny enemy and a Texas squirrel that's gone subaquatic, I know, seen it before, right? I fell in love immediately and it seems like some other people did too," stated Kenny, when he won an award at the 45th annual Daytime Emmy Awards.
Hillenburg had started small, stuck working as a marine biologist while longing to pursue his passion for cartoons. He went on to play a part in many timeless Nickelodeon classics such as "Rocko's Modern World." In 1999, Hillenburg set his legacy in stone upon creating and releasing the first episode to Spongebob Squarepants, inspired by his past experience as a marine biologist, and immediately became an international hit, spanning a total of 12 seasons and being translated in over 60 languages, and his success grew further when he directed and produced "The Spongebob Squarepants Movie," which grossed $140 million across the globe. By the time of his death, he had amounted a net worth of $120 million.
Since then, Spongebob fans across the world continued to to pay tribute to the late cartoonist. Animations, fanart, and compilations of Hillenburg's work were posted across the internet in rapid succession as content creators contributed respects to Hillenburg's legacy. As of late November, a petition arose for the NFL to play "Sweet Sweet Victory," a song from the Spongebob episode "Band Geeks," at the Superbowl, in memory of Stephen Hillenburg. So far, over 40,000 fans have signed the petition.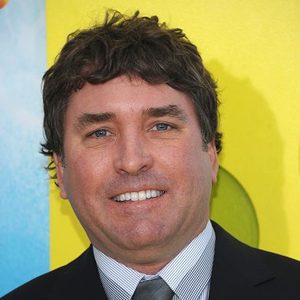 Print Friendly