Ursinus Holiday Open Winter Track Meet
For many students, the first Saturday of winter break means waking up late, drinking hot chocolate, doing last minute holiday shopping, or binge-watching a tv show. However, this was not the luxury that the Lenape Track team had on December 22, 2018. Instead, the dedicated team members had to get ready and arrive at Lenape by 6:30 a.m. to then get on a bus for more than an hour ride to Ursinus College. The athletes competed and were at Ursinus the whole day before finally getting back to Lenape at about 8:30 p.m.
Although it was unfortunate that the track athletes could not sleep in on this weekend, the track meet was still successful. Many of the race times show insight into what the rest of the winter track season will be like for the team. The girls Distance Medley Relay (DMR) was comprised of Shelby Whetstone, Rebecca Thomas, Sierra Penny, and Hayley Conway, who ran 1200m, 400m, 800m, and 1600m, respectively. Their overall time was 13:26. On the boys side, Jimmy Vizzard, Flex Taylor, Nick Morris, and Zaven Kazandjian, ran it in 11:26. For field events, we had one pole vaulter and two high jumpers. Jake Freedman pole vaulted and cleared 10'06"! Davis high jumped 4'07" and Emma Collius high jumped 4'03"!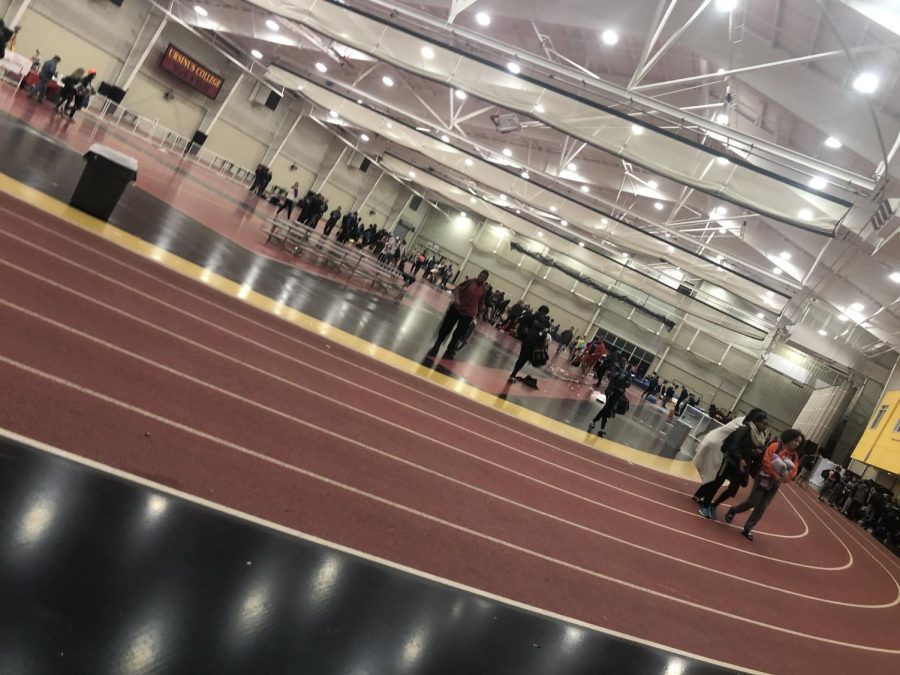 The same girls who ran the DMR, ran the 4×400 relay and all of them ran the 400m in under 65 seconds, with Shelby Whetstone running it in 60 seconds! The Boys 4×400 consisted of Taylor, Doerner, Penny, and Kinder, and they all ran the 400m in 56 seconds or less! For the 200m, the fastest time from the girls from Lenape was 27.9 seconds by Sunni Randall and on the boys was 25.1 seconds by Eli Silver. In the 55m dash, Sunni Randall ran 7.86 seconds for the girls and Tommy Arzillo ran 7.21 seconds. In the 400m, Kylie Patella ran it in 67.5 seconds and Matt Doerner in 55.3 seconds. For the mile race, Olivia Cao ran a 5:57 and Nick Morris ran a 4:54! Lastly, for the 3000m Jimmy Vizzard ran 9:51 with Matt Richardson close behind at 9:54.
These may just sound like a bunch of numbers out of context to someone who does not run, but these times help the coaches see where they stand and what events the athletes are best at running. After the meet, the coaches and the bus drivers let us stop at Wawa on the way back to Lenape which is always nice after a meet. This meet ended on a positive note because many people got a chance to see what they needed to improve on and had everyone looking forward to their next meets and finally State Relays and Sectionals! Until then, it is time to grind for the Winter Track and Field athletes.
Leave a Comment