Restaurant Review: Max Brenner
Max Brenner is a restaurant and chocolate bar in Philadelphia, Pennsylvania. While offering a variety of delicious foods such as their mac and cheese burger, Max Brenner focuses on providing customers with the most delectable assortment of chocolate desserts. They even have a chocolate store in their restaurant. Max Brenner also has locations in Boston, New York, and other places around the world.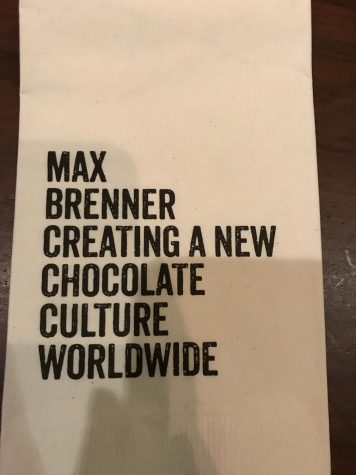 I visited this chocolate hot-spot over spring break with my family and was not disappointed. For dinner we ordered meals such as the mac and cheese burger and barbecue chicken flatbread. The portions were generous and the food was very good. However, the best part of the meal was definitely the dessert.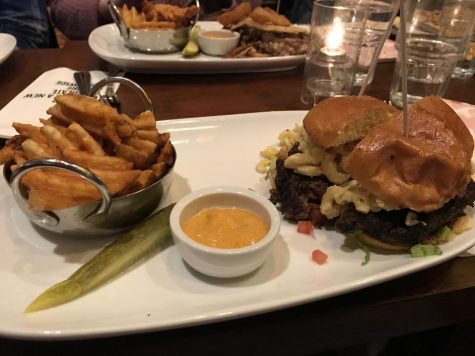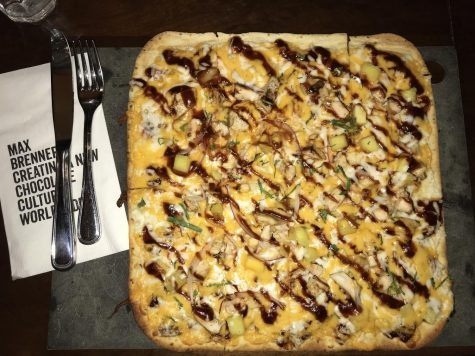 Max Brenner specializes in an assortment of hot chocolates. We ordered their Mexican Spicy Hot Chocolate which consisted of creamy milk chocolate with red chili, nutmeg, cinnamon, and pepper. We also ordered the Oreo Hot Chocolate. The hot chocolate was delicious, and it was served in their special "Hug Mugs".  As they quote in their menu, "The mug is shaped to be hugged in both hands to create the ultimate drinking experience of coziness, warmth and fragrance."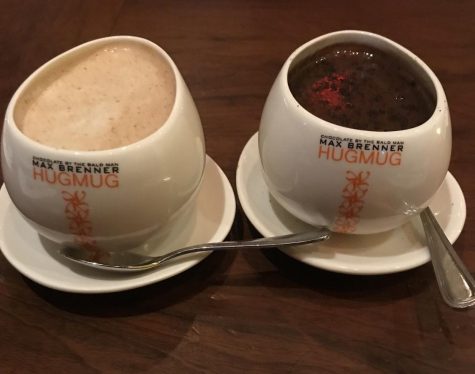 The meal also consisted of ice cream sundaes. Their Euphoria Peanut Butter Chocolate Fudge Sundae consisted of peanut butter ice cream, bananas, nuts, whipped cream, and of course chocolate. Their Churro-Taco Sundae had ice cream sandwiched by a fried waffle rolled in cinnamon and sugar with chocolate dipping sauce.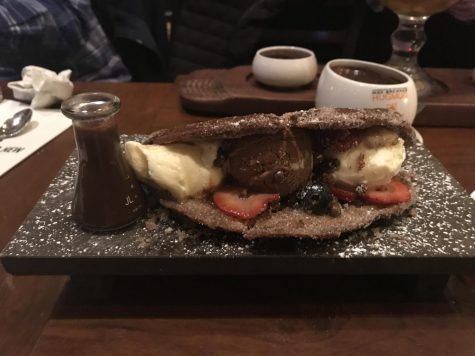 Overall, my family and I had a great experience at Max Brenner. The restaurant is upbeat and they have good service. It is definitely a wonderful place to dine in the city, and is a must-try for chocolate fans.
Leave a Comment