2019 Summer Reads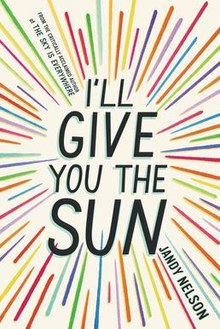 Summer is finally here! And there's no better way to sit back and relax than with your nose in a book! Here are some amazing reads that will be sure to pull you into pure summer mode.
**Note: The "reading level" is very much relative and subjective. Beyond the literal reading skill (vocabulary, syntax, etc), which is what the rating is mostly based off, each book invokes critical thinking and a deeper comprehension. The ratings are only added as a vague guide for your convenience. Everyone can enjoy all the books listed below!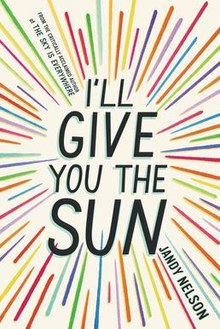 1. I'll Give You the Sun, by Jandy Nelson
Reading Level: Beach Read
Twins Jude and Noah used to be inseparable, but something life-altering happened and now they barely interact. This compelling story is narrated alternately between the twins; Noah tells of the earlier years, while Jude tells of the later years. The book follows the characters through their respective halves of the story, and the readers eventually discover what exactly that life-altering event was, and how they'll have a chance to re-enter each other's lives.
This book is the perfect read for some slight mystery and it will definitely test your patience. Nelson's character development of each twin evokes a lot of conflicting and strong emotions in the reader. There are a couple of love stories intermingled, and an overall appreciation for the arts. But you don't have to be an artist in any way in order to enjoy this amazing, beautiful story. (Bonus: Some of my all time favorite quotes are from this book!)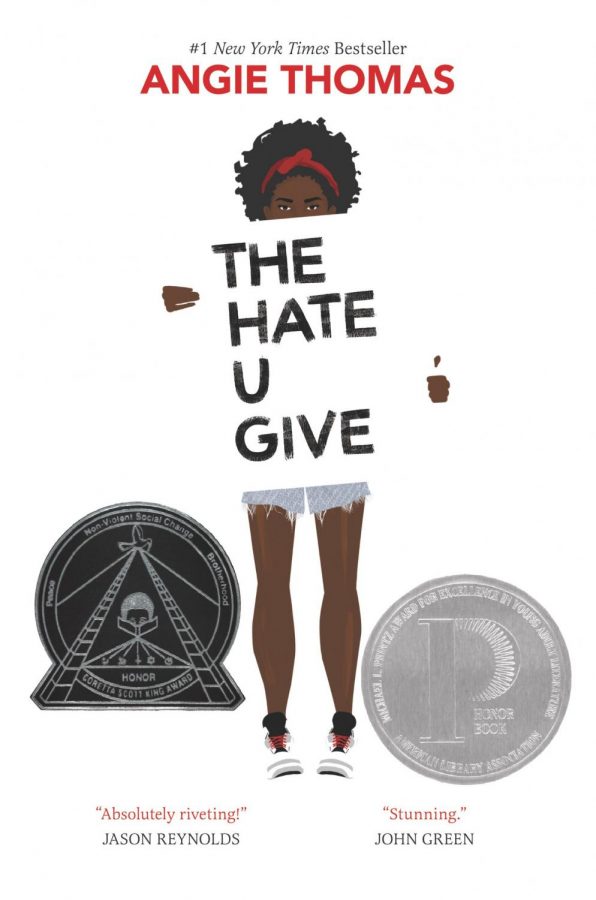 2. The Hate U Give, by Angie Thomas
Reading Level: Beach Read/Rainy Day In
The Hate U Give, or T.H.U.G., follows Starr Carter through her struggles balancing the two worlds she lives in: the rundown neighborhood and the preppy, suburban. But Starr's worlds are completely broken in half when her childhood best friend is killed, unarmed, by a police officer. Readers follow Starr, the only witness, in her struggles to do what's "right" as the news becomes a national headline and her life, her family, and the remainders of her shattered world are put at risk.
Angie Thomas does an exceptional job capturing the complexities of youth, race, and identity. After reading this book, I felt as if I had been living my life behind a veil of naive ignorance; the book really taught me to just take a step back from the chaos of my life every once in a while and reconnect with my own identity. As a high school teenager, this book is a reminder that each voice matters and right is always better than wrong; as cliche as it may sound, you can make a change.
3. Animal Farm, by George Orwell
Reading Level: Fireside Read
This book is widely considered as one of the most impactful satirical novels, sending readers a warning about totalitarianism and the government. Animal Farm is about a farm taken over by a group of mistreated and overworked animals who try to create their own paradise. The book focuses on the double edged sword that comes with justice and equality, making readers question what it really means to have those.
Like all Orwell pieces, this book really opens your eyes to the propaganda (not necessarily bad!) that happens around you on daily basis. George Orwell, who also wrote 1984, is best known for his strong political views, especially regarding freedom, tyranny, revolution, and totalitarianism. Of the books on this list, this is the only one that I haven't read yet, but it's been highly recommended to me by some of my most literate friends and it is high on my own summer reading list! If you read 1984 for your summer assignment and enjoyed it, this is definitely right up your alley (plus, according to all sources, a lot less dry).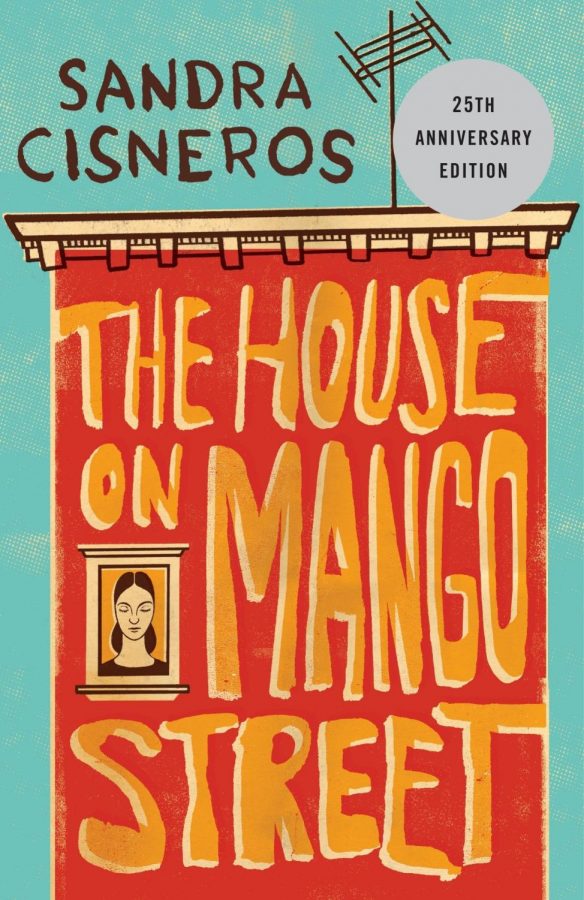 4. The House on Mango Street, by Sandra Cisneros
Reading Level: Coffee Table Read
The House on Mango Street is a collection of vignettes that share the coming of age story of Esperanza Cordero, a preadolescent Mexican American. Esperanza had just moved into a new home in a low income neighborhood with her family and has to navigate her way through a new school and new friends. Throughout the story she endures changes in herself, physically and mentally, that reflect the truth behind womanhood.
Although the book is short and it's written with simplicity to reflect the young age of Esperanza, don't be fooled. Cisneros uses this unassuming syntax to deliver her message in the most powerful way: through the naive eyes of a child. Readers, especially "the women" to whom Cisneros dedicates the book to, experience the shame, innocence, and curiosity that Esperanza indirectly shares through the vignettes. This book combats women's oppression and coming of age in an entirely new way, and it's definitely worth the short hour or two that it might take you to complete it.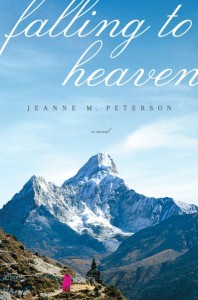 5. Falling to Heaven, by Jeanne Peterson
Reading Level: Fireside/Library Read
This story takes place in 1954, following two Quaker Americans, Emma and Gerald Kittredge, into Tibet where they make friends with Rinchen, Dorje, and their family. The novel is narrated by three characters who share their intertwined stories through the perspectives of their respective beliefs and spiritual traditions. Emma must face an impossible decision when Gerald is captured by Maoists who invade Tibet; Gerald must endure agonizing pain while facing the prison walls; and Dorje and Rinchen must learn to accept the fear that their eldest brings when he abandons the safety of the monastery to fight in the Resistance. All the characters are tested in their faith and face unimaginable circumstances.
This book is unique in its passion and its intermingling of faiths. It doesn't push the readers toward one belief or another, but simply shares a beautifully heartbreaking (and heartwarming) story of these complex characters who hold immense amounts of love. Fair warning, this is the first book on this list that is not targeted nor specifically recommended to the young adult community. It's a very heavy and serious book, but nonetheless, it was an enjoyable challenge and had a very deep impact.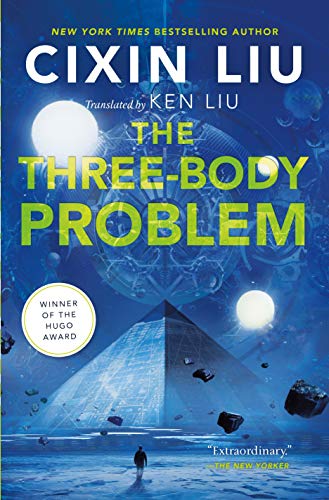 6. The Three Body Problem (first book of a trilogy), by Liu CiXin
Reading Level: Library Read – very challenging
Translated from Mandarin to English, The Three Body Problem begins in the time frame of China's Cultural Revolution (1966-1976). A secret military project sends messages into space in an attempt to make contact with an alien life form, when one civilization, on the brink of complete dilapidation, gets the signal and plans to introduce themselves to Earth via an unusual virtual reality game. Over the next few decades of learning about this alien species, Earth is divided into "camps," each planning different ways to deny or accept the help of the superior species in their goal to make the corrupt Earth a better place.
The description above is the premise of only the first book in the series, but pretty much sets the tone for the style of writing Liu CiXin excels in. Although his writing is often without incorporating human emotion or empathy (though it can be achieved indirectly in the readers), CiXin creates masterpieces of enormous scope and vision, pushing the limits of the imagination. He is a multiple-award winning writer and widely known as China's number one science fiction author. This book is also not specifically targeted toward young adults — and it's a very challenging read — but it is truly phenomenal writing that is worth everyones time, especially if you love science fiction.
Leave a Comment