Lenape Girls Track and Field: States
Olivia Cao, Assistant Editor-in-Chief
June 21, 2019
The NJSIAA Track and Field States Meet was held this past weekend, May 31 and June 2 at Franklin High School. The meet was a huge success for the Lenape Girls Track and Field team. Those that advanced from Lenape High School from sectionals the week before included Shelby Whetstone ('19), Hayley Conway ('19), Alexis McDonald ('19), Rebecca Thomas ('20), Olivia Cao ('20), and Katherine Pappas ('22). These athletes had the opportunity to compete against the top runners and jumpers in all of New Jersey at the meet this past weekend.
Senior, Alexis McDonald moved on from last week's Sectionals Meet after earning 5th place in the triple jump. She competed in the State Meet earning 22nd place with a jump of 33-11.75.
Runners Rebecca Thomas, Katherine Pappas, Olivia Cao, and Hayley Conway competed in the 4×800 meter relay. Lenape placed 13 out of the 24 teams that were able to compete in the State Meet with a total time of 9:42.74.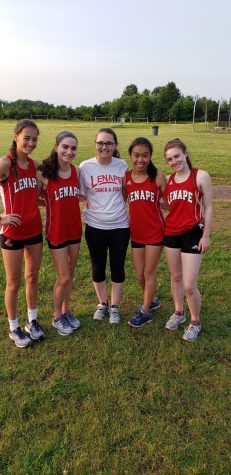 Lenape also advanced from the Sectionals Meet to compete in the 4×400 meter relay at the State Meet. Those running included Katherine Pappas, Rebecca Thomas, Shelby Whetstone, and Hayley Conway. Lenape placed 12 out of the 23 teams competing with a time of 3:58.54.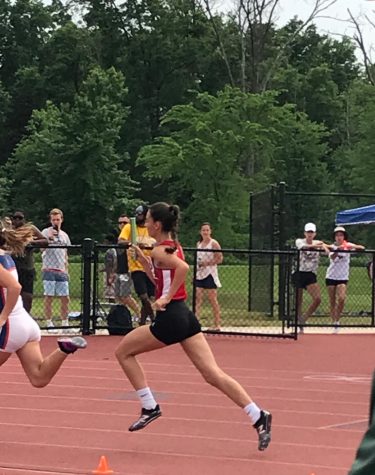 Shelby Whetstone, State Champion title holder in the 400 meter, also competed this weekend in the 800 meter. After a phenomenal race, Shelby finished in first place out of 18 competitors with a time of 2:10.55. With this win she earned herself the title of State Champion in the 800 meter—breaking the Lenape school record and Burlington Country record in the 800 meter race. Shelby will move on to compete next weekend in the Meet of Champions at Northern Burlington High School, Saturday June 8.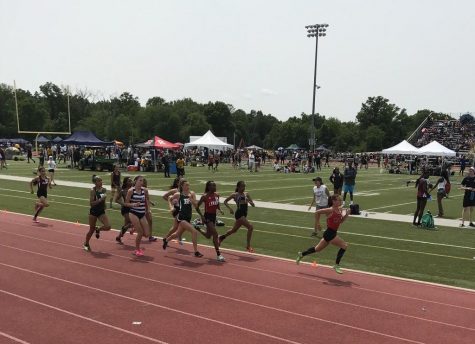 The Lenape Girls Track Team has had a great season despite many obstacles. The team brought on new coach, Caitlin Orr, after the retirement of Coach Jack Walsh. Orr, coached by Coach Walsh himself, was able to pick up where Walsh left off easily. Lead by Coach Richardson, Coach Orr, Coach Frantz, and Coach Lindsay Walsh, the team was able to uphold the high standards that it has maintained for over 10 years. Congratulations to the Lenape Track Team for all of their accomplishments, and as always, "Hard Work Pays Off".