2020 in Review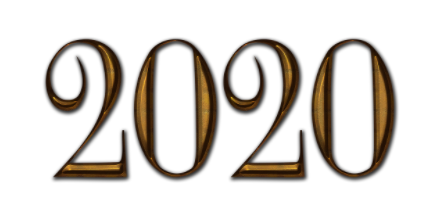 2020 was a year full of surprises for everyone; some were positive and some were negative. Here is a recap of 2020 by month.
January: Kobe Bryant and his Daughter's Death
In the first month of 2020, the world was met with the unfortunate deaths of Kobe Bryant, his daughter, Gianna, and others on the helicopter that crashed. Bryant was headed to California to coach Gianna's team. However, due to extreme foggy conditions, the helicopter came crashing down and took the lives of all those on board. 
February: The First American Dies of COVID-19
On February 29, 2020, health officials declared the first United States Covid death. The passing was of a Washington man in his 50s, who was reported to having health conditions.
March: Beginning of Lockdown Worldwide
Due to extreme COVID-19 surges around the world, many countries were put into lockdown. Schools and offices closed, and people had to continue life at home.  
April: Stock Market Crash of 2020
The 2020 Stock Market Crash is also referred to as the Coronavirus Crash. It's one of the three worst point drops in U.S. history, which started in late March and continued into April. 
May: Black Lives Matter Protests Begin
Even though the Black Lives Matter (BLM) movement began on July 13, 2013, George Floyd's death instigated protests across the world to bring forth change. The vision behind these protests was to put an end to systematic racism and to enforce change in police departments, with a popular slogan, "Defund the police."
June: Joe Biden was Elected as a Presidential Candidate
At the beginning of June, Joe Biden was officially declared to represent the Democrats and partake in the 2020 election against President Donald Trump.
July: Nantes Cathedral on Fire
The Nantes Cathedral, situated in Nantes, France, was put on fire by one of the church employees. The fire destroyed stained glass panels and a 17th-century grand organ. The perpetrator was arrested, sentenced to ten years in prison, and fined $175,000. 
August: Beirut Explosion
In the capital of Lebanon, a large explosion caused by an explosive, ammonium nitrate, caused at least 204 deaths, 6500 injuries, and $15 billion in property damage. It also left 300,000 people homeless. People in Turkey, Israel, and parts of Europe could hear and feel the blast. With a seismic magnitude of 3.3, it is considered to be one of the most powerful artificial non-nuclear explosions in history. 
September: Ruth Bader Ginsburg Dies
Ruth Bader Ginsburg was an Associate Justice of the Supreme Court from 1993-2020. She was appointed by former President Bill Clinton. Her death was caused by complications of her cancer. 
October: President Trump Tests Positive
President Trump tweeted that he and his wife, Melania Trump, tested positive for Coronavirus on October 2, 2020. They were hospitalized at Walter Reed Medical Center in Maryland and recovered fairly quickly after treatments.  
November: Joe Biden Elected President
In the awaited election between President Donald Trump and Joe Biden, Biden emerged victoriously. President Trump became the first president since George H.W. Bush to lose the bid on their second term. Biden won with 51.3%, which was the highest percentage of the popular vote by any challenger since 1932. He also received 81 million votes — the most votes cast for any candidate in a U.S. Presidential election. 
December: The UK Approves Pfizer Vaccine
The United Kingdom was the first country to approve the Pfizer-BioNTech COVID-19 vaccine. The FDA specifically approved this for people above the age of 16.
Leave a Comment