Super Bowl 55
With the Super Bowl coming up, the Kansas City Chiefs will be facing off against the Tampa Bay Buccaneers in Tampa Bay. COVID has caused a multitude of complications for the NFL teams, but they've made it to the Super Bowl. This year has been vastly different from other years. Teams had to find ways to stay safe from COVID and other obstacles. The Super Bowl is a highly anticipated event each year. The 2020-2021 NFL season will be capped off Sunday, February 7th. Many people in the U.S. will be tuning in to see who wins.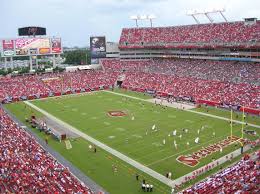 This year's Super Bowl will most definitely be different from others. For one, this is the first time a team has played in the Super Bowl at their own stadium. But besides that, there are other differences such as the coronavirus. As a precaution, all members of the teams and staff are being tested twice every day. And anyone who tests positive can't be near the team for ten days. That is all before the game though. 
There are also other precautions that will happen during the Super Bowl. The Weeknd will be performing at halftime, but there won't be hundreds of people on the field like previous Super Bowls. Not to mention that there will be significantly less people in attendance– less than 25,000 to be exact. Everyone who attends will also be given a KN95 face mask. Something that has not changed, however, is the viewers' guessing. 
Every year, it is exciting to try and predict who will win. This year is no different. Sports analysts will deeply study each team to try and make an educated guess. The Kansas City Chiefs had a 14-2 regular season this year and the Tampa Bay Buccaneers went 11-5 this year. While the Tampa Bay Buccaneers have the home field advantage, all of the Sporting News writers think that the Chiefs will be taking home the Lombardi trophy again. And ESPN's Football Power Index predicts that the Chiefs will win at 52.1%. These are just some of the predictions, but you can find others. 

Super Bowl MVP from last year, Patrick Mahomes, will be facing Tom Brady, six time Super Bowl champion. This is sure to be an exciting match-up. Both teams have great players and we'll have to see who wins. If you want to watch, you can tune in to CBS at 6:30 pm EST on February 7th.
Leave a Comment