International Dance Day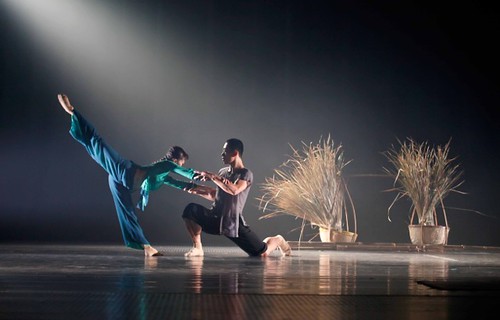 International Dance Day is usually unknown to people who are not in the dance industry.  International Dance Day is a day the world can celebrate the art of dance.  International Dance Day was founded in 1982 by the International Theatre Institute.  It is held annually on April 29th, the birthday of the creator of modern ballet, Jean-Georges Noverre.  Every genre of dance is celebrated, not just ballet.  This year, the theme for International Dance Day is Purpose of Dance. 
The dance community is able to promote their art on International Dance Day.  Many dancers like to post videos of themselves dancing on social media apps. #Internationaldanceday is used on social media apps like Instagram and Tiktok to help in promoting the holiday.  People are made aware of dance charities to donate to, such as the American Dance Movement and Dancers Against Cancer.
Dance is one of the oldest forms of entertainment. Dance can be used to express emotions just by moving your body to the rhythm of the music.  Dance can be taken part of at social gatherings like weddings and birthday parties.  Competitive dance is a sport that many dance studios around the world take part in.  The winners of dance competitions will win cash prizes, trophies, and medals for placing in these competitions. Professional dancers are dancers who have years of extensive training and use dance as a source of income.  NFL cheerleaders, Broadway performers, and backup dancers for pop stars are all examples of professional dancers.  On International Dance Day, all levels of dance are celebrated.  Everyone can participate — from a three-year-old in their first mommy-and-me dance class to the ensemble member of a national Broadway tour. 
Every year the International Theatre Institute hosts a gala in celebration of International Dance Day.  It is usually held in a different city each year, but due to the Covid-19 pandemic, it will be hosted online this year.  It will consist of numerous performances from dancers all around the world.  Both students and professional level dancers perform at the event.  There are also speeches and a reading from the selected speaker chosen by the International Theatre Institute.  The event information can be found on their website.
International Dance Day is also the perfect opportunity to think about signing up for dance lessons at a local studio.  Dance is mastered by practice and patience.  It is a great way to start a new form of exercise.  Dancers are often very disciplined since many styles of dance require a good concept of correct technique.  Remembering choreography can also train your brain to have better memory skills.
International Dance Day is a special day where people from around the globe can honor the work of dancers past and present.  It's a day where everyone who has ever done so much as tap their feet to the beat of a song can feel included in the celebration.  It's a holiday everyone should consider adding to their calendars.
Leave a Comment