Mr. Lenape 2021
With mask mandates, social-distancing guidelines, and COVID still existing, many people questioned if Mr. Lenape, a time-honored tradition at Lenape High School, would still take place. To our relief, this pageant-like competition was given the green light! This show isn't just exciting for the seniors who run the event and participate, but it's entertaining for family, friends, and viewers from every class. This competition is usually held in the school's auditorium but was held in the Football stadium this year to allow for more guests to watch, due to the social distancing guidelines.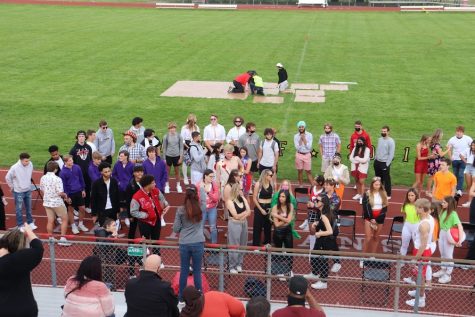 Mr. Lenape is a competition between 12 seniors (despite the gender association of the name, the competitors can be female or male). Each of the contestants is assigned a month, and competes using that month's name (ex: Mr. January). The contestants compete through skits and the crowd votes on who should be crowned Mr. Lenape.
The basic outline of the competition consists of an introduction (where each contestant and their female escort make a quick appearance to show the audience who is competing), the skit (where each contestant and a group of Lenape students perform a dance routine to a mashup of songs by an artist of their choosing), a group skit (where all contestants come together for a performance), and a Q&A session (where every contestant is individually asked one random question by their escort).
Guests were kindly asked to wear a mask, but that doesn't mean the performers had to! For the first time in a while, we got to see people at school without masks on. While performers and their selected group did their skits to mashups of artists' songs, which ranged from Justin Bieber to Beyonce, they were allowed to take off their masks and show the audience something we haven't seen in a while- their smiles!

After the Q&A sessions, viewers were given a couple of minutes to vote for their favorite contestants. Unlike other years, while viewers entered the stadium, they were given a paper with a QR code. To vote, the audience scanned their code and was brought to a Google Form, where they chose up to three of their favorite contestants.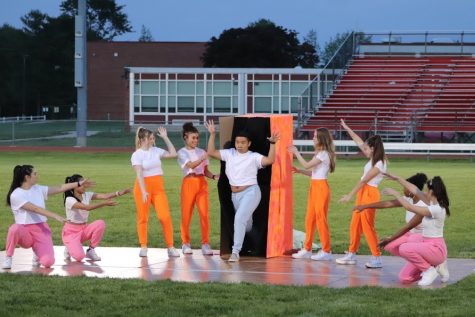 I personally enjoyed all of the acts and thought they were all hilarious and entertaining. But, my favorite performance was that of Mr. November, Jared Baer, whose group performed in white shirts and neon pants to Ariana Grande songs. My favorite part of his performance was when he bursted out of a cardboard box.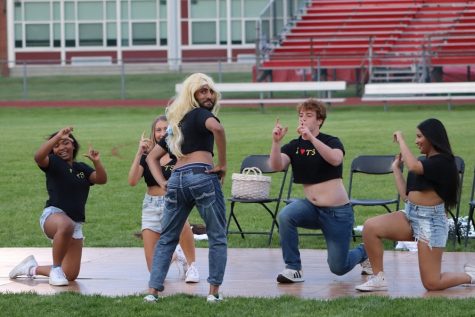 Avni Patnaik, a freshman at Lenape, would also agree that this year's show was a 5-star performance. Her favorite acts were Mr. May, Udai Singh, who acted out songs from Taylor Swift, and Mr. April, Robert Christ Jr., who performed to Beyoncé. She also liked my personal favorite, Mr. November. Additionally, Avni says that "All of the performances were really exciting and I thoroughly enjoyed it. The performers evidently put tons of effort into their acts and it was a really fun night overall," and I think everyone would agree.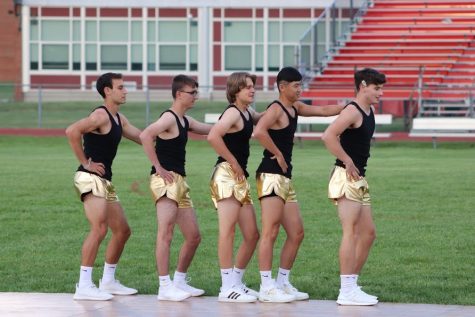 Upon arrival, guests are also given a pamphlet that serves as the program. The program contains information about the contestants, such as their future plans and things most people don't know about them (Did you know Mr. January, Quin Anderson, got part of his ear cut off by a window?). My favorite part of the program would have to be the ads. People were able to purchase ad space in the program where they could shout out their business, or share messages to contestants (along with pictures!). There were ads of the contestants as babies, at events, and even Mr. February's head photoshopped onto Britney Spears' body!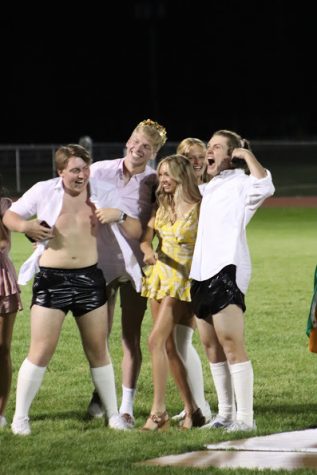 Overall, the fan-favorite of the night was Mr. February, Sean Vizzard, who performed to Britney Spears (that explains the photoshop!). Although technically only one contestant could be crowned Mr. Lenape, they are all winners in my book. The amount of time and effort the competitors and their groups put into the event was really shown through their amazing performances. Everybody, onstage and backstage, made Mr. Lenape 2021 a competition to remember!
Leave a Comment