Summer Treats to Bake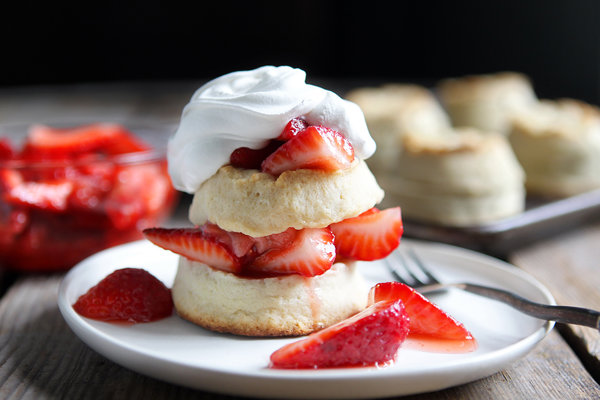 Summer break is approaching very quickly, so here are some fun treats to try over summer vacation:
1. Strawberry Pie
https://www.mysteryloverskitchen.com/2012/05/mysteries-of-pittsburgh-how-to-make.html?m=1
My family visits Pittsburgh quite often, and Eat'n Park has the best strawberry pie. This recipe is a close copy of it, and it is quite delicious. It has just the perfect amount of tart and sweet. The flaky crust and strawberries are enough to induce a food coma. 
2. Lemon Bars
https://preppykitchen.com/lemon-bars/
What would summer be without a lemon bar? The combination of zesty lemon and powdered sugar is the perfect treat for this summer. These are great if you want something a little sour. They are lemonade 2.0. 
3. Raspberry Turnovers 
https://www.kingarthurbaking.com/recipes/raspberry-puff-turnovers-recipe
Turnovers are basically small mini pies. They are great for taking with you to places. You could bring them to picnics or the beach. *Tip*– you can make an egg wash out of one egg and a splash of milk. Brush this over the top of the turnovers before baking, and sprinkle granulated sugar on top. 
4. Blueberry-Blackberry Tart
https://www.tasteofhome.com/recipes/blueberry-blackberry-rustic-tart/
What would summer be without a tart? This is a fairly simple recipe and something great to share with friends and family. And of course, to elevate any tart, you can always add whipped cream or vanilla ice cream. 
5. Strawberry Shortcake
https://cooking.nytimes.com/recipes/11823-strawberry-shortcake
Lastly, this recipe has over three thousand reviews and a five-star rating. This recipe looks amazing. Strawberry shortcake is the perfect dessert for summer. The picture itself is overwhelmingly mouth-watering.
Leave a Comment