Classic Valentine's Day Gift Alternatives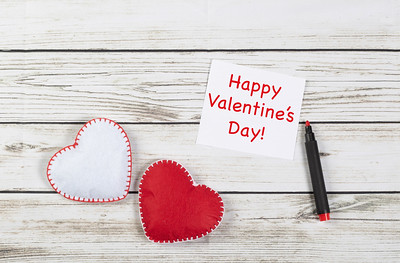 Winter is ending so that means Valentine's day is upon us.  Wondering what gift you should get for that special someone?  Here is a list of thoughtful and affordable gifts that do not fall into the cliches of classic Valentine's day gifts.  
Classic #1
Valentine's Day Bear
While cute, a teddy bear has been a staple of Valentine's day gifts for decades.  If you still want to give a stuffed animal, give your special someone something fresh.  One suggestion of another stuffed animal is a Squishmallow.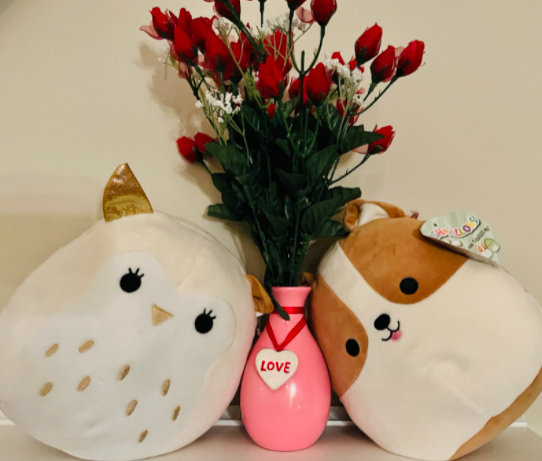 Squishmallows are very unique stuffed animals because they come in so many different animal styles and they are so soft.  They even come with names and backstories.  They are also extremely affordable.  If you purchase one at the store Five Below, the price is only $5.55.  This trendy gift is perfect to impress your valentine.  
Classic #2
Box of Chocolates
Chocolates are delicious, but a quality box of chocolates can cost up to $45.  This Valentine's Day, why not show your valentine your creative side by making a sweet treat.  Do not worry about baking.  This dessert is affordable, easy, and delectable. This dessert is chocolate covered strawberries and chocolate covered Oreos.
To make this dessert you first need strawberries and Oreos.  You can buy a one pound pack of strawberries from ACME for $4.99.  You can buy a 14 ounce pack of original Oreos for $3.69 from Target.  Next you will need some chocolate.  You can buy a 12 ounce bag of semi sweet chocolate morsels from Target for $1.99.  To melt the chocolate, you can use a microwave, or depending on what kind of chocolate you buy, you should use a double boiler.
When making a double boiler, the first step is to simmer a couple of inches of water in a saucepan.  While the water simmers or while your chocolate is in the microwave, line a baking sheet with parchment paper.  Put a metal or glass heat proof bowl over the saucepan and make sure that your bowl sits on the rim of the saucepan without falling into it.  Place the chocolate in the bowl and mix with a heat proof utensil until fully melted.  Once your chocolate is fully melted, remove your bowl off the heat and take a strawberry by the stem and dip it into the melted chocolate. Place the chocolate covered strawberry on to the lined baking sheet.  Repeat this process until all the strawberries are on the sheet.  If you are feeling fancy, while the chocolate is wet you can sprinkle jimmies or crushed peanuts.  Anything you think would go well with the chocolate.  After you are satisfied with your strawberries, put them in the freezer until the chocolate is hard on top.
For the Oreos, first place the Oreos on a parchment lined baking sheet.  Then pick up some chocolate using a heat proof spoon and spread the chocolate on to the Oreos.  If you are feeling creative, while the chocolate is wet you can sprinkle jimmies or crushed peanuts.  Anything you think would go well with the chocolate.  When you are finished, put the Oreos in the freezer until the top of the Oreos are hard.  Then you are done!  Now you can wrap them in a cute box or just a plastic container.  When you give this sweet confection to your special valentine, it will make their day.
Classic #3
Heart Necklaces
Heart necklaces can be beautiful, but without knowing a person's taste in jewelry before, they might not like it.  Also the colors and style of the necklace may not match every outfit.  There is a good, affordable alternative: Pura Vida bracelets.
Pura Vida bracelets are pretty and trendy bracelets that are very popular with teenagers of all genders.  They come in many different colors, and since they are on the wrist, they will not distract from any outfit so your valentine can wear your gift anytime.  You can even get matching bracelets with your valentine.  You can buy these bracelets at Hallmark for only $6.  When you surprise your valentine with one of these beautiful bracelets, they are sure to smile.
Don't forget these are only suggestions.  These ideas are worth a shot if you are struggling to come up with a good gift for your very special valentine.  Just remember, whatever you give will be special because it is from the heart.
Leave a Comment