Ciao Prof – Teacher Retirement Spotlight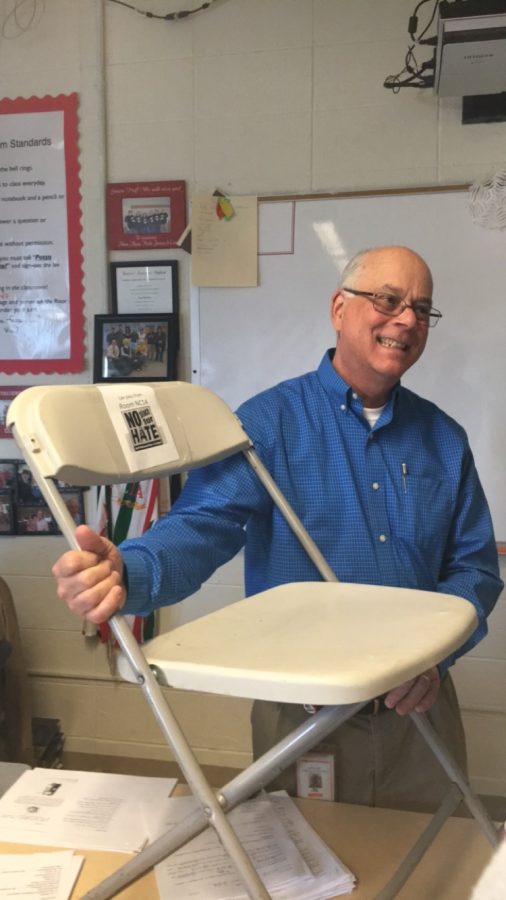 Mr. Paul Lange, the beloved Italian teacher who is better know as "Prof", will be retiring at the end of this school year. Although we were distraught when the news broke, we also could not be happier for Prof to experience new things away from rowdy high school life.
He was named Lenape's teacher of the year for the 2013-2014 school because of his innovative and inclusive teaching methods. Not only does he use exciting vocabulary games, but he also teaches a lot of  Italian culture with each new lesson. In addiction, he encourages good working habits and wants all of us, as his students, to face life with tenacity.
I sat down to talk to Prof about his plans after retirement and to reflect on his time teaching.
How long have you been working at Lenape?
"8 years."
What did you do before you came to Lenape?
"I worked at General Electrics [GE] in medical systems as a general manager."
Are you going to continue to visit Italy?
"Oh yeah.  My wife and I are actually planning to go in November.  We used to go in the fall all the time but, as a teacher, you can't take off for months at a time during the school year.  It's much less crowded in the fall than the summer."
Are you and your wife planning to do anything different together?
"We have always traveled together, so it will basically be a continuation of what we've been doing."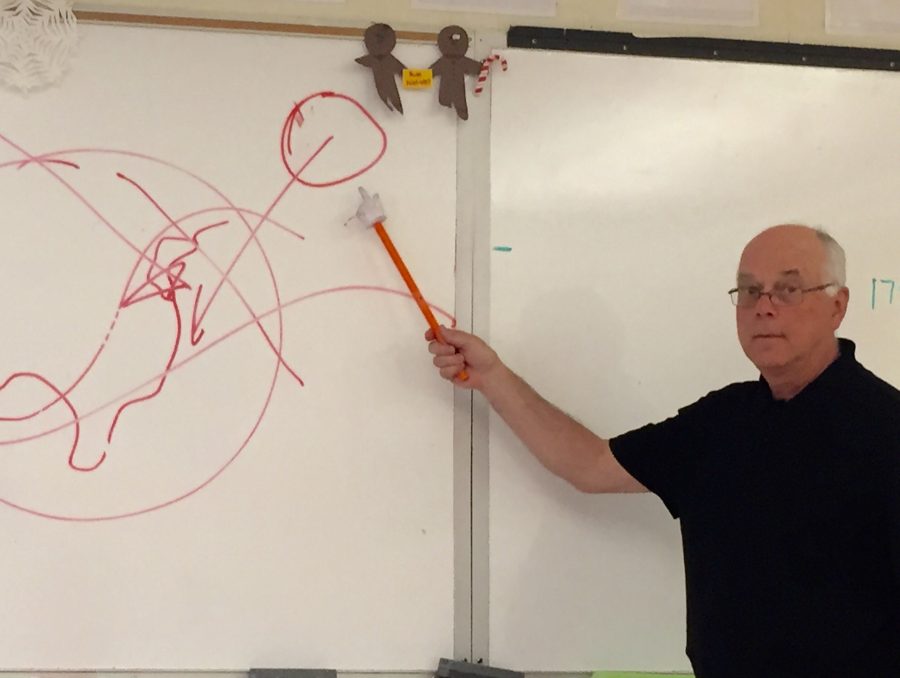 Are you excited for retirement?
"Oh, absolutely.  Life is a book that we keep adding chapters to with each new adventure and time of our lives."
What will you miss the most about Lenape?
"I'll probably miss how fun and interesting it is to have always been around students the most. They are always bringing up new questions and ideas that I've never considered myself.  I'll also miss the friendships I've established with colleagues as well as the variability of everyday life in a school."
Any last comments?
"Yes.  Do what makes you happy and make yourself a career out of it.  When it stops being what you love, change what you're doing."
Leave a Comment