The Sun Comes Out for Lenape's Production of Annie!
Last weekend Lenape Theater performed its last show of the musical Annie.With a new director, Mr. Michael Del Rossi, this year's production was like no other. The show consisted of amazing performances and sets.
This year's show was unique in that there was a large representation of underclassmen in lead roles. Junior, Amber Murray killed it as the titular role of Annie. Jaelyn Alexander, Emily DeSantos, Erin Fuzer, and many others commanded the stage with great singing and acting as well. Senior Julia Gazzara who played Lily St. Regis and choreographed the show said, "I'm definitely proud of the underclassmen for really stepping up and doing such a good job".
With that being said, the seniors in the production were equally amazing. Dylan Hubbs, Claudia Engelhardt, Julia Gazzara, Isabel Anthony, and the other seniors who have been a part of Lenape Theater since their freshman year delivered another great performance. Each of them ended their last performance on the Lenape stage with grace and elegance. Audience members also saw another great performance in Eric DeSantos' role, Rooster Hannigan. It was hard to believe this was his first Lenape show!
Audience reaction to the entire show was spectacular. Senior, Isabel Chacko said, "It was amazing! All the actors did a fantastic job. My favorite character was Ms. Hannigan!"
Personally, I loved all the performances, but Murphy ,the dog who played Sandy, really stood out for me. He was so adorable and obedient!! All in all, the entire show had some truly amazing talent which was complimented by the efforts of Lenape's stage crew and production staff!
Make sure you check out the fall play and spring musical next year!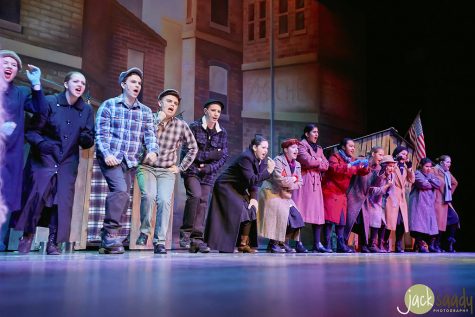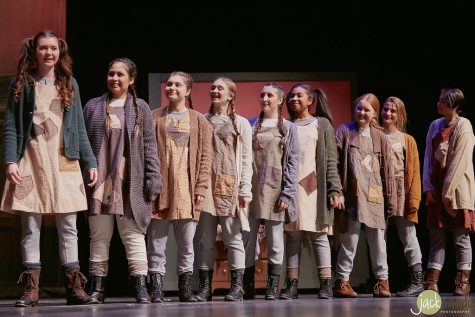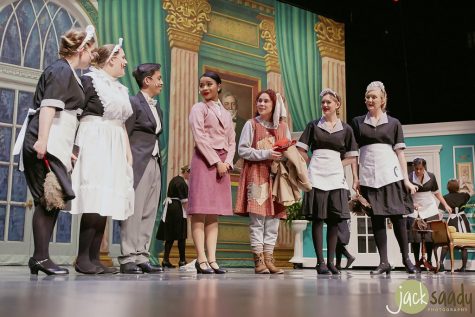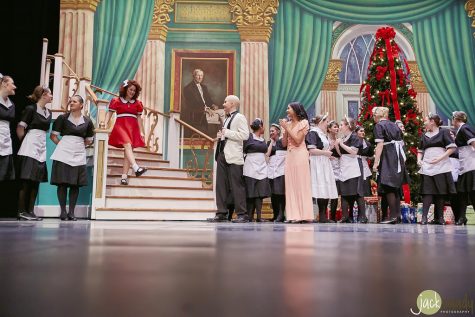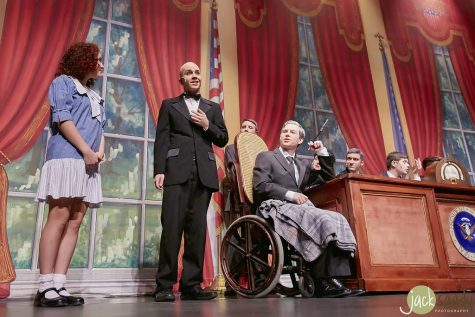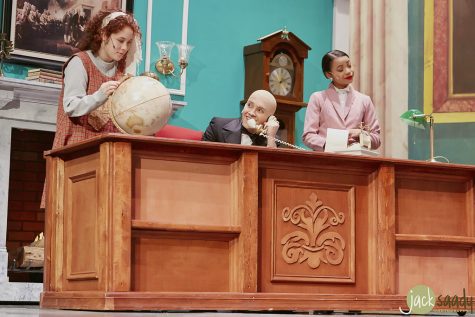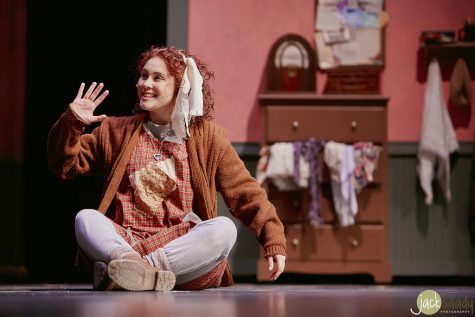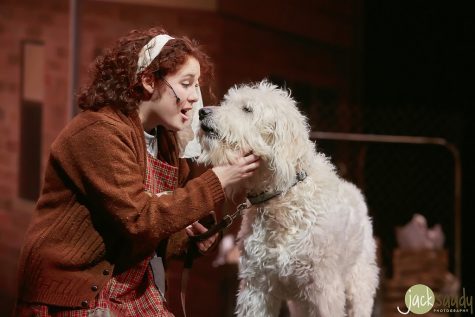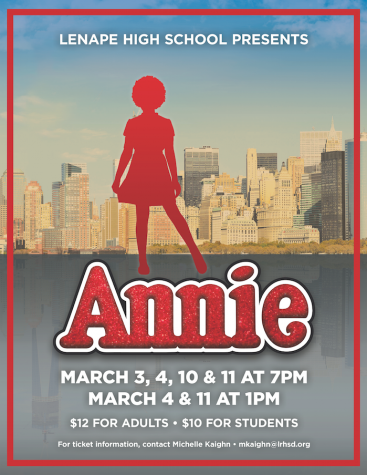 Leave a Comment