The Agathas Book Review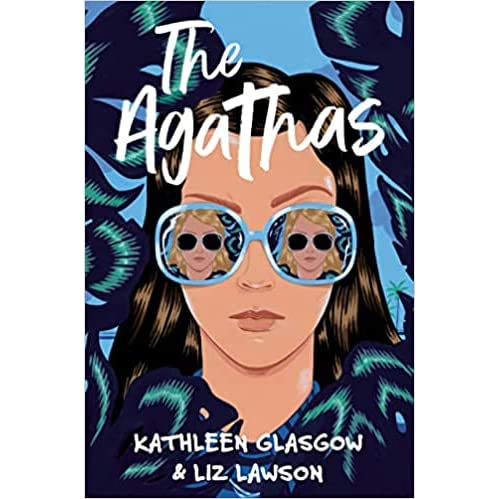 The Agathas is a book written by Kathleen Glasgow. It takes place in the town of Castle Cove. The story is told from the perspectives of Iris Adams and Alice Ogilve, two teenagers who live in Castle Cove. After reading the book, I would rate it a solid 8.5/10. 
Alice Ogilve is the town's "it" girl. Or she was until she disappeared for five days after her boyfriend, Steve, broke up with her. Now, she returns to school, and everyone is abuzz with gossip about her. Not to mention that her other friends, known as "the Mains" of the school, aren't speaking to her. 
Iris, on the other hand, is the exact opposite of Alice. She's not rich, and she isn't popular. But she is tasked with tutoring Alice. 
The two become an unlikely pair after tragedy strikes Castle Cove again. 
On Halloween, there's a party that Brooke, Alice's old best friend, attends. But the next morning, nobody has seen or heard from Brooke. The police aren't concerned about this. They assume that Brooke has run away, the same way that Alice had not long ago. The plot takes a turn when Brooke's body is discovered, and they arrest Steve for her murder. Alice and Iris are convinced of Steve's innocence. 
Throughout the book, the two go on a hunt to find out what really happened the night Brooke died. They are ready to prove Steve's innocence and get justice for Brooke. But will they be able to pull it off, or are they two wannabe detectives?
Overall, I enjoyed this book. Glasgow's style of writing was interesting. The different text chains helped me understand what was happening, along with the time and date at the beginning of each chapter. It kept the storyline clear. I appreciated the incorporation of social media and the impact that social media can have. Also, Alice's interest in Agatha Christie's novels adds an extra element to the story. I enjoyed the quotes from Christie's novels at the beginning of the chapters. 
The characters by themselves were not my favorite. I didn't become attached to any of them, and some of the characters were too similar or didn't have discernible personalities. This especially applies to the side characters like Spike, Neil, and Zora. Though, I did like the friendship between Alice and Iris.
It was a fun and entertaining book. The Agathas felt more lighthearted than some of the other mystery books, which I appreciated. It was like a cross between Nancy Drew and A Good Girl's Guide to Murder. It was a good read, and I would recommend it.

Leave a Comment